Industry Surveys
INTERVIEW: Survey Of Wealth Management Brand Status Shows Clients Favor Boutique Money Managers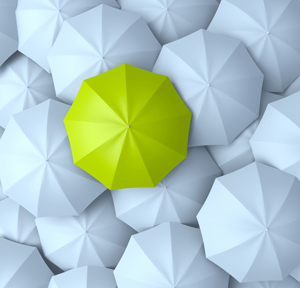 Wealthy clients consider expertise, trustworthiness and generosity as critical elements in building strong advisor relationships in the wealth management sector, according to a Luxury Institute survey.
Wealthy clients consider expertise, trustworthiness and generosity as critical elements in building strong advisor relationships in the wealth management sector, according to the Luxury Institute's latest Luxury Brand Status Index Wealth Management survey.
The firm asked 506 US investors with an average net worth of $15 million and annual average income of $800,000 to share their opinions on 39 prominent wealth management firms. Scores were awarded by respondents on a scale of 1-10 to evaluate each firm's product quality, exclusivity, social status and ability to deliver special client experiences. (Respondents were only allowed to rate the brands with which they are familiar).
New York-based Rockefeller received the highest overall score of 7.94, followed by: Atlantic Trust Private Wealth Management (7.93); Convergent Wealth Advisors (7.92); First Republic Private Wealth Management (7.82); and Bessemer Trust (7.68)*.
Speaking to Family Wealth Report, Milton Pedraza, chief executive at the Luxury Institute, said there are many reasons why companies move up and down the ranks including their own actions, media exposure, competition and the economy.
Giving a snapshot of the results, Pedraza said the top quartile has become "inundated" by smaller boutique wealth management firms while many of the brands related to larger institutions have slipped further down.
"In the middle it's mixed," he said, acknowledging that there are a lot of companies in the space.
Looking at some of the trends behind the rankings, Pedraza said client perceptions of firms are often shaped by personal experiences, adding that the findings reflect the reputation of the brand and not necessarily the reputation of the individuals working under it.
"The flag you are sailing under is important, but the sailor matters most," Pedraza said. "Very often people will recommend an individual at a firm which may or may not have the best reputation - but the individual might, and that can win out. Sometimes the brand can either enhance or deter from the perception of the experience."
Indeed, according to recent report (July 2014) by Cerulli Associates, trust is the "central element of advisory relationships."
"Our research has consistently found that investors place far greater trust in the individual financial advisors with whom they work than with the firms that employ those advisors," said Kenton Shirk, associate director at Cerulli, in the third quarter issue of The Cerulli Edge - Advisor Edition.
On that note, Pedraza said he is amazed that most wealth management firms don't have a "robust referral program," describing the current way of approaching this as typically "ad-hoc."
This specific issue was recently flagged up in a global study of 3,025 wealthy individuals, which found that many industry players are missing out on a huge opportunity to acquire more clients because they aren't asking for referrals. According to The Futurewealth Report 2014: The Advocacy Impact – published by SEI, Scorpio Partnership and NPG Wealth Management - advisors double their chances of receiving a referral by simply asking for one.
Marketing
The issue of branding and marketing in wealth management has become something of a hot topic – particularly in light of recent estimates that Millennials are set to capture around $33 trillion in wealth over the next 30 years or so. (Highlighting the prevalence of this sector, around a quarter of the US population (source: Google) are Millennials - those typically described as having been born in the 1980s to the early 2000s.)
A number of studies have pointed to enormous opportunities for wealth managers to serve this – what has been described as a dynamic – segment. In order to do so however some players may wish to re-evaluate their client prospecting techniques, as well as consider the relevance and suitability of their offering for different investor demographics. It has been acknowledged that understanding the mindset and various preferences of this client base is crucial.
Pedraza believes that wealth management firms are still "very traditional in their marketing approach" – and this could hamper their success in benefiting from this trend. They are going to have to cater for the Millennials both "now and in the future," while continuing to focus on the Baby Boomers and Generation X, he said.
He said the needs of Millennials will "still be fundamental," but added there is "no question" that how advisors communicate with them, for example, is going to be "quite different." Other concerns raised recently include that this cohort is the most fiscally conservative generation since the Great Depression (see here) and that they are less trusting of financial advisors than Baby Boom and Gen X investors (see here).
Be a niche player
Marketing in the wealth management space generally "needs to change and is changing," Pedraza said. "If what you are selling doesn't fit everyone, so be it. Everyone isn't going to come and be your client anyway."
He strongly believes that there are opportunities to become a "niche player" by specializing in, for example, women or the LGBT community. However, not many firms have even thought about it, let alone embraced the opportunity, he said. "It's not just about sending out a message, but sending one that is relevant and liked and embraced. A lack of customization is one of the challenges that these firms have."
Last March, for example, the Luxury Institute predicted that in only two decades women will achieve the same or more success as men in terms of being in management positions, running businesses, earning money and overall net worth.
"Shifting gender roles require brands in traditionally male-dominated industries to connect with strong, successful women, but new marketing campaigns are not enough," Pedraza said at the time.
He recommended having "brand ambassadors" who could work through channels such as one-to-one communications and social media to engage more female clients.
Echoing Pedraza's thoughts, a white paper released by Casey, Quirk & Associates in May – entitled Re-Tooling US Intermediary Sales: New Advisor Targeting Strategies – said that winning money manager strategies in the future will be those targeting advisor groups with skills in specific areas, and reshaping their sales and marketing efforts accordingly.
*(Other firms evaluated in the survey included: Ameriprise Financial, Bank of America, Barclays Wealth Management, BB&T Wealth Management, Bernstein Global Wealth Management, BMO Harris Private Banking, BNY Mellon Wealth Management, Boston Private Bank and Trust, Brown Brothers Harriman, Charles Schwab, Citi Private Bank, Credit Suisse Private Banking, Deutsche Asset & Wealth Management, Deutsche Bank Alex. Brown, Fidelity Investments, Fifth Third Private Bank, Goldman Sachs, HSBC Private Bank, JP Morgan Private Bank, JP Morgan Private Wealth Management, Merrill Lynch, Merrill Lynch Private Banking & Investment Group, Morgan Stanley Smith Barney Wealth Management, National City Private Client Group, Neuberger Berman, Northern Trust, PNC Wealth Management, SunTrust Private Wealth Management, US Bank Private Client Group, US Trust, UBS Private Wealth Management, Vanguard Personal Investors, Wells Fargo Private Bank and Wilmington Trust Wealth Advisory Services.)