GUEST ARTICLE: Getting Started With Social Media: New SEC Guidelines
Michael Laks, Financial Program Strategist - Laserfiche , June 6, 2014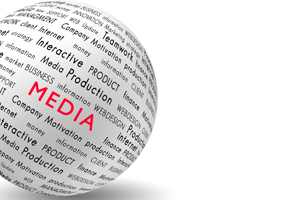 Here is a guest article from Michael Laks of the California-based software company Laserfiche on the SEC's new guidelines on social media.
Here is a guest article from Michael Laks of the California-based software company Laserfiche on the SEC's new social media guidelines. Laks focuses on financial services issues involving regulatory compliance, integration with existing business applications and enterprise business process automation.
Getting started with social media is not easy; there are a number of associated challenges that advisors must tackle in order to reap the benefits. First, there's uncertainty over compliance and regulatory rules. Time constraints are also an issue, and it is often difficult to get buy in from the management team. However, with planning and strategic action, these challenges can be overcome.
The importance of an online presence
It is almost impossible to overstate the importance of having an online presence. During a recent Laserfiche webinar, Tim Welsh, president of Nexus Strategy, explained that social media "is almost like table stakes these days. It is critical for financial advisors to be there when people conduct online searches; otherwise, they will question your credibility." As an advisor, you must ensure that you are discoverable, and having an online/social media presence is a big part of this discoverability.
LinkedIn is a good place to start, especially for advisors who have been hesitant to embrace social media. Compared to Facebook and Twitter, LinkedIn is the most professional channel. In fact, two-thirds of advisors already have a presence on LinkedIn.
Building a professional LinkedIn profile that includes a brief description of both your firm and your areas of expertise is not difficult, and connecting with your clients is a safe way to expand your reach. The SEC's recent guidance has clarified that it is acceptable to connect with your clients on LinkedIn - having someone in your network is not considered an endorsement as long as there is no indication that the person is a client.
Be aware, though, that although the SEC has explained that advisors may indicate (by providing links on their websites, for example) that there are testimonials available on third-party sites, endorsements or recommendations on a LinkedIn profile are still not allowed. This is because a LinkedIn profile is entirely within an advisor's control. Additionally, make sure you have a photo to avoid losing credibility and lacking professionalism.
The next step in building a social media presence is to start promoting your expertise via social channels. For example, write a blog post offering your insight on a particular topic and, if you have a Twitter handle, tweet it.
People buy from people they like
Some firms allow their advisors to engage on social media, but only if they select from a library of pre-written communications. While this is better than nothing and certainly a step in the right direction, it doesn't allow advisors to differentiate themselves and stifles their personalities, making it hard to create meaningful connections with clients and prospects.
If you have been wary of inserting your personality into your social media interactions, the SEC has just clarified that advisors may comment on their personal lives via a social media channel that is used for business purposes. Having your own perspective in your communications makes you more accessible to clients and prospects, and can also bring you to the attention of reporters, who can raise your profile even more.
According to Welsh, "People in the media use Twitter to look for source material. If you write about your area of expertise on a blog and promote it on Twitter, you may eventually come to the attention of reporters, who will start calling you for quotes in newspaper articles, radio interviews and even TV segments. When you consistently promote your expertise via social channels, it can be a tremendous PR opportunity."
Work with your firm
It's important that your firm has policies and procedures in place to protect you. If this is not the case, I would caution against jumping headfirst into social media. At the very least, your firm should have a clear process for archiving and monitoring social media. After all, the regulating bodies consider social media records to be corporate business records, so they must be treated as such.
Here are three social media management best practices firms should keep in mind:
• Treat social media like advertising. Provide compliance officers and the management team a place to review and approve social media posts before they go live.
• Provide a platform for posting. Offer advisors a platform through which they can post approved content to a variety of networks, giving the firm greater visibility into social media activity.
• Make everything auditable. All social media posts should be captured and stored - along with information about the advisor who created the post, date/time the post was made and where the post was published.
Ideally, the firm's social media archiving solution will integrate with a document management system like Laserfiche that is used to store all of the firm's content.