Industry Surveys
Today's Millennial Investors Have "Depression Era Mentality" - UBS Survey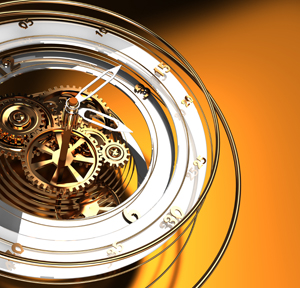 Meanwhile, a large majority of the millennial respondents surveyed believe the road to financial success requires hard work (69 per cent); saving and living frugally (45 per cent); and a good education (37 per cent). Of note, UBS said that, when it comes to defining success, millennials and other newer generations have added emotional and relationship factors and life experiences to the traditional financial definition. However, just under half still regard financial freedom as the most important factor of success (48 per cent), and believe that a household income of $220,000 is an indicator of "success."
"Having witnessed both the technology boom and the collapse of global markets, it has made Millennials concerned, but resilient, and optimistic for the future," Pachuta added. "They're conservative, similar to the WWII generation coming out of the Great Depression, not resting on their laurels, but rather working hard for their wealth and success, making sacrifices because they believe their goals are achievable."
Millennials also demonstrated higher levels of anxiety about their parents' financial situations (21 per cent), compared to Gen X (15 per cent) and the Baby Boomers (4 per cent). This, UBS said, is a result of seeing their parents' retirement and investing plans seriously disrupted by unprecedented market volatility.
"Questions about financial stability and the ability of younger generations to succeed on their own exposed the most divergent perspectives on money and success," UBS said.
For example, while the majority of both millennial and Gen X investors (57 and 56 per cent respectively) believe that they already have achieved financial stability, or will in the future, only 18 per cent of the Boomers and 21 per cent of "Swing/WWII" investors predict that their children currently do, or will, enjoy greater financial stability than themselves.
Survey methodology
The survey took place from December 31, 2013 – January 7, 2014. The core sample of 2,532 investors had at least $250,000 in investable assets while 1,130 had at least $1 million.
UBS said it also included two oversamples:
1. 1,169 millennials: respondents aged 21-29 with at least $75,000 in household income or $50,000 in investable assets; respondents aged 30-36 with at least $100,000 in household income or $100,000 in investable assets.
2. 564 investors who did not use a financial advisor: all have at least $250,000 in investable assets and 276 of these investors have at least $1 million in investable assets.