Client Affairs
Guest Feature: The Women's Economy Has Arrived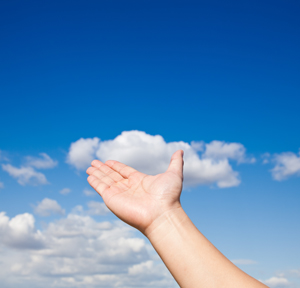 Women have different emotional reactions to money
An individual woman's
relationship with money is primarily influenced by her attitude, values,
education and experiences. Risk-taking attitudes affect investment strategies.
In general, women are
more risk averse than men: only 31 per cent of women are prepared to take
higher risks for higher investment gains. This aversion to risk taking may be
related to personal and family concerns that generally drive women's financial
decisions. On the other hand, a recent study found some women were frustrated
when their advisors assumed they had a low risk tolerance, providing them with
only a narrow range of investment alternatives. Therefore, it is important to
learn the attitudes and preferences of each individual woman.
Behavioral scientists
have suggested that women are more prone than men to experience fear when
making financial decisions, which can indicate the downside of risk is more
threatening to women. One of the primary manifestations of fear is the common
finding that women, regardless of income, tend to be concerned that they will
not have sufficient funds for retirement.
Additionally,
investment strategies differ between men and women. Women typically take more
time to plan, often invest for the long-term, and prefer safer investments
(i.e., investment strategies with lower volatility). Women commonly exhibit a "buy
and hold" strategy, rather than trying to "time the market." Research has shown
that although men are more likely to be self-confident and take greater risks,
they are less accurate in their investment decisions than women.
When women make
emotional choices about money, they often consciously or subconsciously use
self-control strategies. For example, women - more than frequently than men -
purchase illiquid investments such as homes, real estate and jewelry to prevent
themselves from emotional trading (33 per cent versus 29 per cent). Some women
exercise financial discipline by using rules and financial self-control strategies.
For example, some women wait a few days after making a big financial decision
before executing on it.
There are also
relevant generational differences in attitudes toward money. Women near
retirement have different life experiences and expectations than those in their
twenties or thirties. Whether she is married, has children, inherits assets or
receives a divorce settlement, or earns the money herself affects the
anxieties, expectations and risk-taking strategies of the particular woman. All
of these factors shape the individual woman's financial life's picture.
Each woman wants an advisor to understand her unique vision or life's picture. It is prudent for
financial advisors to connect with women by acknowledging the emotional factors
involved in their decision-making processes. Financial advisors need to show their
understanding of the emotions that drive the individual woman's financial
objectives (e.g. anxiety or fear of needing to rely on her children in her old
age, not being able to provide for her family, not meeting the medical needs of
parents, or wanting to ensure the education of her grandchildren).
By communicating an
understanding of the unique client's needs and underlying emotions, financial
advisors can demonstrate empathy and earn the trust needed to develop
actionable financial plans for the female clients. When women trust their
financial advisors, they tend to be loyal and stay with the advisors more
frequently than men, often irrespective of their financial performance.