Client Affairs
Guest Feature: The Women's Economy Has Arrived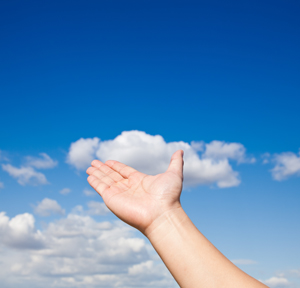 Prevailing attitude of women towards financial
services
Across the globe,
women report they are extremely disappointed with the quality of services and
breadth of tailored products provided by the financial services industry. In
fact, women rank financial services as one of the two sectors with which they
are most unhappy (along with healthcare): women do not feel like they are
treated as equals to their male counterparts nor do they feel that their time
is respected.
Women report that
financial advising is male-oriented and financial advisors do not proactively
listen nor consider their deepest concerns. As a result, women are very willing
to switch to financial service providers that understand them better. Fidelity
found that 70 per cent of women leave their advisors when they inherit assets.
Women want financial collaboration, not to delegate
financial decisions to others
Historically, women
were rarely involved in financial decisions and did not have the same
opportunities as men in the business world. This reality shaped how women
learned – or did not learn – about financial decision making.
Traditionally, many
women became wealthy when they received significant sums of money through
divorce or inheritance. Today, over 40 per cent of high net worth women have
earned their own money. Additionally, women continue to live longer and
therefore will inherit more from their husbands/families. The trends have
changed in favor of women.
Today's women are taking
it upon themselves to learn about finance. Although women rate themselves as
less – or not at all – knowledgeable about financial products or investing,
they want to become highly educated about their financial alternatives.
Interestingly, 65 per cent of women do not use financial advisors; yet those
who do rely on their advisors more so than their male counterparts.
Women report less
confidence in their financial expertise, but they do not want to entirely
delegate financial decisions to others. As such, most high net worth women want
to partner or collaborate with their financial advisors, but make the ultimate
decisions themselves.
Today, women
self-educate themselves about managing their wealth, usually from family and
friends. There are differences among women in terms of age, ethnicity, and type
of financial decision (e.g. retirement, investments) affecting whether and with
whom they consult. Importantly, women's use of financial advisors increases
with their wealth – 64 per cent of female millionaires and 82 per cent of ultra
high net worth use financial advisors.