People Moves
North America Executive Moves Round-Up December 2011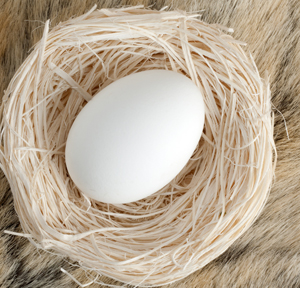 A round-up of the key moves in the North American wealth management industry for December 2011.
San Francisco-based First Republic Bank appointed Garrett Sokoloff from UBS as a managing director for the New York office. At UBS, Sokoloff was also based in New York and worked as a managing director and co-head of conduit origination in the real estate finance group.
UBS Wealth Management added two financial advisory groups to its Americas team. The Findley/Wise Group joined the Toledo, Ohio office, bringing to the firm production of $6.3 million and assets under management of around $800 million. The second group moved to the Rochester office in New York, which brings approximately $375 million in assets under management to the unit.
Aegis Capital, the New York investment management firm, hired Peter Hirsh as managing director for investments as part of a drive to further grow its wealth management offering. Hirsh joined from Janney Montgomery Scott where he served as a financial consultant.
Northern Trust appointed Suzanne Shier as tax strategist for its personal financial services division. In her new role, Shier contributes to the discussion of issues surrounding federal tax - with a focus on charitable giving, trust law and tax legislation.
Los Angeles-based Wedbush Bank appointed Steven Madrigal as a vice president and senior private banker within its sales team. Based in the LA office, Madrigal's main responsibilities are to develop and manage a portfolio of private banking clients throughout the Southland, as well as the firm's partner offices.
John Hancock Financial Services, the Boston-based unit of Canadian asset manager Manulife Financial Corporation, named John Vrysen as president of its annuities business. Vrysen served as head of strategic initiatives for the company since 2008. He has held a number of positions during his 34-year career with Manulife and John Hancock so far.
Northern Credit Union, the Canadian financial services firm, added Les Dunbar as an investment advisor for its Northern wealth management team. Dunbar brings over 20 years of industry experience to the role and previously served as an investment advisor at RBC Dominion Securities.
Reliance Financial Corporation, the Atlanta-based financial services and wealth management firm, added Richard Curcio and Ward Curtis to its board of directors. Curcio was chairman and president of Integrity Investments and Integrity Management and Research, which he founded in 1992.
First Republic Bank named Luke Peterson as a managing director for the Boston office. Peterson was previously with Wells Fargo Bank where he served as vice president and branch manager in Boston. At First Republic he serves as a single point of contact to a team of professionals providing banking, investment management, trust, brokerage and real estate lending services.
The Bulfinch Group, a New England-based wealth management firm, added Amy Lampert to its team of affiliated advisors. Lampert is the founder of Womensworth, an investment education and consulting group that promotes financial literacy among women and young people. Before becoming affiliated with Bulfinch, she was an independent investment advisor and has also worked at UBS, Mellon Bank and HSBC.
Barclays Wealth appointed five investment representatives to its New York office, bringing its total hires in the Americas to 50 last year. Jack Broderick and Bill Belleville, who both joined from Credit Suisse Private Banking, are now managing directors at the UK-headquartered bank's wealth arm. Broderick worked at Credit Suisse for 15 years, most recently as a relationship manager in private banking. Michael Gordon, Scott Madison and Jonathan Sopher also joined as directors.
Ladenburg Thalmann Financial Services made a flurry of appointments, including that of Adam Malamed as its chief operating officer. The rest of the appointments were for executive-level spots at its broker-dealer, Ladenburg Thalmann & Co. As part of the reorganization, David Rosenberg and Peter Blum were appointed co-presidents and chief executives of Ladenburg Thalmann & Co, and Steven Kaplan was named head of capital markets. Mark Zeitchick, who previously served as president and chief executive at Ladenburg Thalmann & Co, continues to serve as executive vice president at Ladenburg and as a member of the firm's board of directors, positions he has held since 1999.
Private Bank of California appointed Jesse Martin as vice president client services manager. Martin joined the bank's Century City headquarters, focusing on cash management, product upgrades and operations. He now reports to Marlon Osorto, who is senior vice president director of operations.
The Milwaukee, WI-based investment bank Robert W Baird nabbed two brokerage teams, hiring a total of six people overseeing some $343 million in assets. The teams were Dallas-based Grant Halliday Group, led by advisors Neil Grant and Luke Halliday from Morgan Stanley Smith Barney, and a Fort Worth-based group led by advisors George Gamez and Jim Hazel from Wells Fargo Advisors. They joined by registered client relationship associates Charu Dayal, from MSSB, and Michell Barber, from Wells Fargo Advisors.
Tompkins Financial Advisors, the wealth management arm of New York-based Tompkins Financial Corporation, appointed Laurie Haelen as managing director for the Western New York division. Haelen has over 20 years of wealth and portfolio management experience and most recently served as senior vice president and director of investment services at the firm. In her new role she is based in the Pittsford regional office and oversees a team of wealth advisors, financial planners and trust officers.
San Francisco-based First Republic Bank hired Gayle Nickel as a managing director and preferred banking team leader in Silicon Valley. Nickel is now responsible for preferred banking deposit initiatives in the Silicon Valley area. Prior to this post, she worked for Silicon Valley Bank for 18 years, most recently as head of client advisory services in the venture capital and corporate finance group. She is now based at the bank's Menlo Park office.
Barclays Wealth hired Joseph Danowsky as managing director and head of solutions for the Americas. Danowsky joined the company from JP Morgan Securities, where he worked in a similar role for the past three years. Before that, he spent over two decades at Bear Stearns in various positions including senior managing director for the advisory services and wealth management division.
Washington Wealth Management created a northeastern presence with the launch of an office in Connecticut, and the addition of a wealth advisory team from Morgan Stanley Smith Barney. Joining Washington was Pacilio Wealth Management, which is led by 25-year financial services veteran Thomas Pacilio. Under the terms of the partnership, Pacilio now assumes a dual role as president and managing director of Pacilio Wealth and as director of Washington's Westport, Connecticut office. He was joined by Daniel Besse, vice president and managing director of Pacilio Wealth, and Brian Fink, vice president.
Wealth management software and services provider Envestnet completed its acquisition of FundQuest, BNP Paribas' US provider of fee-based managed services, in a $24.4 million cash deal for all outstanding shares, according to its 8-K filings with the SEC. Along with the completion, FundQuest's chief investment officer moved to Envestnet to take over the role of chief investment strategist.
Bank of America appointed John Bottega as chief data officer, who is now responsible for the strategy, policy and governance of the bank's data management. He reports to Marc Gordon, enterprise chief information officer, and is based in New York.
TDECU Wealth Advisors, the Texas-based financial advisory firm, added Robyn Cochran to its growing wealth management team. Cochran was previously an assistant vice president, senior financial advisor at Merrill Lynch and has served in various executive and senior-level roles in the financial services industry over the past 20 years. The firm also announced plans to appoint 10 to 15 more financial advisors in Houston, Brazoria County and Victoria over the next 12 months, as it embarks on an expansion strategy in the US.
State Street Global Advisors nabbed Mellon Capital Management's chief investment officer for a senior emerging markets investment role. The investment management firm, part of New York-listed State Street, appointed Michael Ho as chief investment officer for its active emerging markets equities and global macro capabilities. Based in Boston, Ho manages the active emerging markets team and leads the development of global macro strategies. He reports to Alistair Lowe, global chief investment officer for active equities.
Bank of the West, the US-based subsidiary of BNP Paribas, hired Brian Katz as a senior vice president to lead a newly-created banking and sales strategy team under its wealth management group. Katz joined the company after serving as a senior marketing executive at a number of firms including Aegon, UBS and MetLife.
Park Sterling Bank appointed David Parker as president of its eastern North Carolina operations. Parker brings 30 years of financial services experience, most of which were spent at Wachovia Corporation, where he most recently served as eastern region executive, based in Wilmington.
Creekside Financial Advisors, the Cleveland-based financial planner, appointed Susan Svenson as client manager. Svenson previously worked for Cedar Brook Financial Partners and Fairport Asset Management. She brings over 20 years of financial services experience to assisting Creekside's advisors development plans.
Neuberger Berman, the New York asset management firm, named Eli Salzmann as manager of the Neuberger Berman Partners Fund and Neuberger Berman AMT Partners Portfolio. Salzmann joined the company in January last year as managing director and portfolio manager specializing in US large-cap value equity strategies.
First Republic Bank, the San Francisco wealth manager and private bank, appointed Mary Hayes as portfolio manager and managing director for its private wealth management unit. Hayes was previously a senior vice president and senior portfolio manager at US Trust in New York. Before that, she worked for Scudder Zurich Private Investment Counsel and The Bank of New York. In this new role, she offers equity and fixed income investment management solutions to high net worth individuals and families, foundations and endowments.
Gold Bullion International, the precious metals provider to individual investors and wealth managers, named Andy Provencher as head of business development. Provencher joined GBI after serving as head of third-party distribution and a member of the operating committee for Neuberger Berman, where he oversaw the creation and growth of the firm's separately managed account business.
WeiserMazars, the New York accounting firm, named Bridget Day as partner in its financial services group. Day most recently served as a partner in the financial services firm EisnerAmper, where she led the banking practice. She also spent 14 years at PricewaterhouseCoopers where she focused on the risk and quality SEC services group for two years. In her new position, she is based in the firm's Edison, NJ office where she is expected to bolster the company's banking operations.
First Western Trust Bank appointed Andrew Ewing as senior vice president and portfolio manager for its Los Angeles office. Ewing brings almost 40 years of investment management and private client advisory experience to the role. He joined the wealth planning team in October last year after serving for five years as a director in private banking for Credit Suisse in Los Angeles.
Baring Asset Management added Matthew Whitbread as an investment manager to its US head office in Boston. Whitbread is now part of the company's global multi-asset team and reports to Hayes Miller, head of multi-asset for North America. He joined from Fundquest, also based in Boston, where he was a portfolio manager.
Florida-based Chilton Trust Management lured fixed income veteran Timothy Horan away from Morgan Stanley Smith Barney, along with a team of four fixed income investment professionals from MSSB and Moody's Investor Services. Horan was a managing director and chief investment officer at MSSB Fixed Income Investment Advisors and joined the New York-based Chilton Private Clients affiliate on 3 January this year.
UBS Wealth Management Americas hired Barry Mitchell as senior vice president for investments. Mitchell joined from Merrill Lynch where he was first vice president, investments. At Merrill he had $290 million in assets under management and had a T12 of $1.9 million. At UBS, he reports to Dan Shepler, branch manager of the Park Avenue office in New York.
Bessemer Trust, the US-based multifamily office, appointed Lance Bylow as a principal. Bylow reports to Eric Gies, who is the northeast region head of business development. Based in the firm's New York office, he is responsible for introducing ultra high net worth families to Bessemer's global investment and wealth management services.
Foundation Source, the US-based provider of support services for private foundations, appointed two former Wachovia senior executives and philanthropy specialists to its management lineup. Carol Yonack and Tony Rodriguez joined as regional managing directors to the national business development team, reporting to H King McGlaughon, chief executive of Foundation Source.
Washington Trust Wealth Management nabbed Drew Bottaro from Wells Fargo Family Wealth as a vice president and senior financial counselor at its Wellesley, MA-based Weston Financial division. Bottaro was latterly a director of client services and senior vice president at Wells Fargo Family Wealth and was at predecessor businesses Calibre/Wachovia before that.
The Private Bank of California appointed Meredith Esarey as a vice president relationship manager, based at the firm's Century City headquarters. Esarey joined from EastWest Bank, also in Century City, where she worked in business development. Before that, she was a relationship manager at BB&T in Virginia for six years.
BNY Mellon Wealth Management appointed Ron Bruder as a managing director, to assist the firm's investment team advising ultra high net worth families and family offices. Bruder was most recently a director and vice president at Goldman Sachs, where he managed main floor operations of designated primary market-makers on the Chicago board options exchange.
Anglo-American law firm Mishcon de Reya appointed family law partner Michael Stutman to its New York office, joining from Mayerson Stutman Abramowitz, a family practice he founded in 1998.
Baring Asset Management appointed Michael Siciliano as head of North American sales. Siciliano reports to George Harvey, head of sales, business development and client service. He joined Baring from Merganser Capital Management in Boston, where he was director of sales.
Scotiabank, the Canadian financial services group with a strong wealth management footprint, added Susan Segal to its board of directors, as well as its audit and conduct review committees. Segal has 30 years of experience in global finance markets and investment banking, primarily in emerging economies and especially in Latin America.
Glenmede, the Philadelphia-headquartered investment and wealth management firm, named Jon Stanley as a senior portfolio manager. Stanley brings more than two decades of investment management experience to Glenmede and most recently served as a managing director at US Trust Company.
Edward Forst, global co-head of Goldman Sachs' investment management division, retired from the firm at the end of last year. Forst was a veteran of the investment banking giant, having originally joined Goldman Sachs at its capital markets division in 1994. He went on to become co-head of that business and also served as chief of staff to both the equities and fixed income clearing corporation divisions and co-head of the global credit business.
The former management team of HSBC Capital Management completed its investment advisory arrangements with HSBC and formed an independent private investment firm called Graycliff Partners. The New York-headquartered investment firm focuses on private equity, mezzanine and real estate investment in middle-market companies in the US and Latin America. It manages around $1 billion in commitments from existing funds as well as look to manage new generations of funds.
California-based Fremont Bank appointed Jordis Moore as a senior trust officer. Moore had most recently served as a trust administrator at Wells Fargo Bank in Long Beach. She is a licensed attorney and previously worked in the estate planning and probate industry. In her new role she has taken over the general trust administration for Fremont's wealth management and trust accounts as well as having joined the bank's key fiduciary committees.
Richardson GMP, the Canadian wealth management firm, appointed Luc Papineau as director for wealth management and branch manager. Papineau was most recently a vice president for Eastern Canada at Dundee Securities. In his new role he works closely with Jean-Pierre Janson, managing director for national wealth management.
Wedbush Securities, the US-based investment firm, appointed Thomas Wyman as managing director of its private shares group unit. Wyman latterly worked for a variety of technology-focused hedge funds in the San Francisco Bay Area and was previously an internet research analyst at JP Morgan, where he began his career. In his new role, he is based at Wedbush's San Francisco office, reporting to Cyrus Pirasteh, head of equity trading, technologies and operations.
Robert McCann took over the role of chief executive of UBS Group Americas, amid a number of top-level management changes worldwide at the Swiss bank. McCann, who joined UBS in 2009 to head up the firm's wealth management arm in the Americas, assumed his new role in addition to his current one.
Mariner Wealth Advisors, the Kansas-based wealth management firm, hired Brian O'Regan to lead its nationwide growth efforts. O'Regan joined from Fidelity Investments and brings over two decades of industry experience to his new role. His hiring was the latest in a series of initiatives to expand the wealth management network of Mariner, which began early last year with the takeover of CBIZ Wealth Management's advisory unit.
Lenox Wealth Management, the Cincinnati-based wealth manager, appointed Jay Hummel as president. Hummel was previously the chief financial officer at the firm and in his new role assumes the day-to-day responsibilities for the management of Lenox Wealth. Prior to Lenox, Hummel worked for Deloitte & Touche and Ward Financial Group. John Lame, the company's founder, remains as chairman and chief executive.
Enterprise Bank & Trust, a subsidiary of Nasdaq-listed Enterprise Financial Services, appointed Ann McCartney as a senior vice president of private banking in its North Scottsdale, AZ office. McCartney was latterly a principal of a commercial mortgage company, which was sold to GMAC in 1999.