People Moves
North America Executive Moves: October 2011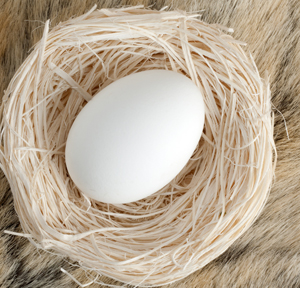 Here, the significant moves in the North American wealth management market for October are summarized.
Wilmington Trust hired D Jeffery Dever as vice president and private client advisor, and Elizabeth Murphy to the same roles. The firm also brought in Jody Miller as assistant vice president and fiduciary officer specializing in tax and estate planning, for its wealth advisory services office in Palm Beach, Florida.
WTAS appointed Ross Nager, whose former career includes 25 years at Arthur Andersen's in the high-net-worth family services team, as a managing director in its national tax office division.
Goldman Sachs appointed M Michele Burns as an independent director, bringing the company's board count to 12 and serving as one of the 10 who are independent directors.
Barclays Wealth hired six investment representatives at offices across the US, hiring Glen Darby and Matthew Grady in Boston, Jerrid Douglas and Andrew Leventhal in New York, Michele Huff Powell in Dallas, and Narciso Muñoz in Miami.
RBC Wealth Management appointed two new US-based directors. Wayne Pearson joined as director of international solutions. Roberta Ruddy joined the same team, but covering the west coast region.
Wilmington Trust appointed Darlene Marchesani Baris as vice president and senior fiduciary advisor for its fiduciary services unit.
The Commerce Trust Co recruited David Krauss, formerly of The Stolar Partnership in St Louis, to run the bank's wealth management services for ultra high net worth individuals and families.
Signature Bank recruited a new private client banking team and added three bankers to existing groups. Craig Anzalone, group director and senior vice president, will lead the new three-person team, based at Signature Bank's private client banking office in Garden City, Long Island.
MassMutual, the US-based life insurance company, appointed Michael Doshier as vice president and head of external markets for the retirement services division. Doshier joins from Fidelity Investments where he most recently served as vice president of marketing for the firm's retirement business. He reports directly to E Heather Smiley, the chief marketing officer for the retirement services unit.
A team of Bank of America Merrill Lynch advisors with a combined $1 billion in assets left the company to join Morgan Stanley Smith Barney. The five-person team, led by Harvey Kadden, brought with them $14 million in yearly fees and commissions. The four other members are Mihir Patel, Randy Knopp, Tim Baker and Chris Barber.
BNY Mellon's wealth management business named Lawrence Miles as regional president for its Los Angeles office. Miles reports to David Emmes, president of US markets-West and is based in the company's new Century City office. Miles previously served as executive vice president at Convergent Wealth Advisors.
Wealthcare Capital Management, the Virginia-based asset management firm, added industry veteran Leonard Reinhart to its board of directors. Reinhart recently retired from the Lockwood family of companies, which he founded and where he served as president.
Geller & Company, the New York financial advisory firm, appointed Martin Cooperman as managing partner. Cooperman was previously the Northeast region managing partner at Grant Thornton, the international accounting, tax and advisory services firm.
Northern Trust named Robert Morgan as managing director of a new unit for alternative investment that brings together the firm's hedge funds and private equity investment groups. Morgan, latterly director of private equity, oversees roughly $3.5 billion under management or advisory in his new position. He reports to Bob Browne, chief investment officer.
The Hartford Financial Services Group, the US-based insurance and wealth management firm, named David Collins as vice president and head of marketing and communications in the wealth management business. Collins joined from Thomson Reuters, where he was a TV producer in charge of covering the wealth management industry.
Northwest Asset Management, the registered investor advisor, appointed Phil Diamond as a chartered financial analyst and chief investment officer. Diamond previously served as chief investment officer at Focus Point Solutions, where he oversaw portfolio research and analysis. He will also lead the initiative to add more advisors to the firm. The appointment happened as the firm opened its new office in Portland, Oregon.
Canada-based Sarona Asset Management launched a new office in Amsterdam, the location of the firm's new senior partner and managing director for Europe, Vivina Berla. Sarona, based in Greater Toronto, specializes in socially responsible investment in frontier markets.
The Family Firm Institute, the non-profit organization for professionals serving the family enterprise field, appointed Mark Evans, head of the Coutts Institute, as its new chair. He will lead efforts to drive the organization's global membership, and raise awareness of FFI's educational programs and philanthropy seminars.
Citrin Cooperman Wealth Management, a New York-based registered investment advisor, appointed Daniel DeSimone as director of its Norwalk, Connecticut office. DeSimone was most recently a principal and senior investment advisor at Lowenhaupt Global Advisors in St Louis.
myCIO Wealth Partners, the investment advisory firm, appointed Steven Oblack as an investment advisor and wealth manager. Prior to myCIO, Oblack was a portfolio specialist at Morgan Stanley Alternative Investment Partners.
Société Générale Private Banking appointed Paul Vaillancourt as chief executive of its Canada-based subsidiary, Canadian Wealth Management Group. Vaillancourt is currently the chief investment officer at CWM, and will maintain this role in addition to his duties as CEO.
Wye Financial & Trust, the US investment advisory services firm, named Ronald Flohr as assistant vice president of wealth management, based in Easton, MD. Flohr previously served as vice president and relationship manager at PNC Bank.
US-based Russell Investments has switched the locations of two of its fixed income team members based in London and Seattle. Albert Jalso, who joined Russell in 2007, relocated from the firm's Seattle head office to London, taking with him portfolio management responsibilities for a number of global bond funds.
Connecticut-based wealth manager Hynes, Himmelreich, Glennon & Co brought in Barbara Gerstel to advise clients on integrating complex benefits and compensation programs to their wealth management objectives. Gerstel, who latterly worked as an assistant vice president for executive benefit services with AXA Equitable Life Insurance Company, was appointed at HHG as director – benefits advisory.
HighTower appointed Ann Reider as managing director for the Midwest territory. Reider most recently served as head of the Morgan Stanley Smith Barney Oakbrook Terrace office, which handled around $2 billion in assets. She will be based in the Chicago headquarters and will also serve on the firm's diversity council.
Gibraltar Private Bank named Jeffrey Rehm as a private wealth advisor in Florida. Rehm joined from Lydian Bank & Trust where he spent nine years as an associate director and senior investment analyst. In his new role, he will be based in Palm Beach County.
AXA Equitable filled key vice presidential roles at its recent board of directors meeting. Andrea Nitzan is now executive vice president, while Kenneth Kozlowski and Melisa Waters were named as senior vice presidents.
BNY Mellon named Justin Miller as senior wealth strategist for investment management based in San Francisco. Miller was previously a senior vice president and managing director at Wells Fargo Private Bank.
GenSpring Family Offices made two key changes to its senior line-up in Charlotte, NC. Eric Ridenour took over the role of president of the Charlotte family office. Outgoing president Chris Cecil was appointed as a partner at GenSpring, and will oversee the sourcing of potential clients through national and local referral networks. He will remain based in Charlotte for this role.
FolioDynamix, the investment and wealth management technology provider, named Steve Rooney as chief client officer.
Kensington, the Canadian investment firm that specializes in alternative assets, appointed Jeffrey Pike as senior vice president of Kensington Capital Partners. He will be responsible for leading the company's sales, marketing and distribution development efforts.
Ballentine Partners, the New England-based wealth management firm, promoted Drew McMorrow to president and Coventry Edwards-Pitt to chief wealth advisory officer. McMorrow previously served as managing director of the firm and takes over from Roy Ballentine, the founder and chief executive of the company, who will continue to play an active role at the firm. Prior his appointment, Edwards-Pitt served as a senior client advisor for the firm for seven years.
Hatteras Funds, the boutique alternative investment firm, added four alternative investment specialists to its national sales team. Thomas Baker joined as regional director for the West, Casey Brunner as regional director for the Midwest, Michael Kurz as regional director for the Southwest and Robert Schwab as metro regional associate.
The Hartford Financial Services Group named Hugh Whelan as acting head of Hartford Investment Management Company. Whelan assumed the role formerly held by Greg McGreevey, who left his post as president, chief investment officer and executive vice president at the end of last month. The company has already begun a search for a permanent successor but in the interim Whelan will report to Liam McGee, The Hartford's chairman, president and chief executive.
Citi Private Bank added three senior bankers to its Phoenix office. Michelle DeJean Schechner joins the company this month as managing director and private banker, while Christopher Klecka and Jessie Hall joined as director, private banker and vice president, banker associate respectively in September. All three report directly to Hale Behzadi, the head of Southern California and Arizona for Citi Private Bank.
Bessemer Trust, the US wealth management and investment advisory firm, named S Alexander Haverstick as principal of the New York office. Haverstick was previously the founding partner of Boxwood Strategic Advisors. In his new role, he is responsible for introducing ultra high net worth families in the mid-Atlantic region to the company's range of investment and wealth management services. He reports directly to Eric Gies, the Northeast region head for business development.
David A Noyes & Company, the regional brokerage and investment advisory firm, appointed James Guthrie as president and chairman of the executive board. Guthrie, a former executive director for UBS Financial Services, succeeds John Bouckaert, who is retiring after over 30 years of service.
First Foundation Bank hired Melissa Hall as vice president of trust administration based in the recently-opened San Diego office. Hall previously worked for US Bank and San Diego Trust & Savings Bank.
Roosevelt Investment Group, the New York-based asset manager, hired veteran advisor Howard Potter as senior fixed income portfolio manager. Potter was previously the executive vice president and senior fixed income manager at Capstone Asset Management in Houston. At Roosevelt, he will be leading a team of seven investment managers.
Bank of America Merrill Lynch named its head of international wealth management as Dan Cummings, the firm's former head of global equity capital markets. The position is a newly-created one and also comprises that of head of global equity sales.
Asset manager PIMCO appointed five investment professionals to complete the emerging markets equity team for its London, New York and Singapore offices. John Longhurst, based in London, joined as senior vice president and head of emerging markets equity research. Richard Flax joined as senior vice president and emerging markets equity analyst, also located in the London office. Andrew Pyne, based in New York, joined as senior vice president and emerging markets equity product manager. Laura Schlockman started as an equity product manager, also New York-based. Raymond Goh joined as an equity trader. He joined PIMCO from Capstone Investment Advisors, and will be based in the Singapore office.
First Foundation Advisors, the investment management and trust firm, named veteran wealth manager Grant Withers as managing director. Withers was previously a private client advisor for US Trust and a financial advisor for Bernstein Global Wealth Management in Los Angeles.
Rockefeller Financial, the international wealth and investment management firm, hired two senior executives. Bruce Lombardi joined the firm as senior investment advisor to design customized investment programs for clients. He was most recently a first vice president and senior portfolio manager at the private banking and investment group of Merill Lynch. Pamela Murray joined as senior vice president for business development and client relations. Murray previously worked as a principal and business development officer at Bessemer Trust company. She will be based in Boston.
Merion Wealth Partners, the US wealth management firm, appointed James Barnash as senior vice president. Barnash was previously the president of the national board of the Financial Planning Association. Also hired was Toni Neff as chief compliance officer. Prior to joining Merion, she was COO for Commonwealth Shareholder Services and Citco Mutual Fund Services.
Prudential Investment Management appointed David Hunt as its new chief executive. Hunt joined from McKinsey & Company, where he served as senior partner and co-leader of the North American asset management business. His appointment is effective 9 November. He takes over from Charles Lowrey, who was promoted in February 2011 to lead the US businesses and has continued to oversee Prudential Investment Management in the interim.
Coral Gables-headquartered Gibraltar Private Bank & Trust hired William Van Dresser as executive vice president and managing director of wealth management. Van Dresser joined from the same role at Palm Beach-based Lydian Wealth Management, of which he was a founder eleven years ago. Lydian Private Bank, its banking affiliate, ceased trading in July and its business, including wealth management, was acquired by Sabadell United Bank.
Dynamic Funds, a mutual fund firm under DundeeWealth that caters to high net worth clients, appointed veteran portfolio manger Cecilia Mo as vice president and portfolio manager for the value team. Mo most recently served as portfolio manager on the Canadian team of Fidelity Investments. Mo takes over from David Taylor, who resigned.
Brown Brothers Harriman & Co appointed Rafael Febres-Cordero to the newly-created role of head of international wealth management. He previously worked at Fidelity Investments. Febres-Cordero joined as a managing director. He reports to Charlie Izard, partner responsible for wealth management and will be based in BBH's flagship office in New York.
Baird, the international private wealth manager, added two veteran financial advisors from Credit Suisse Private Banking to its growing San Francisco team. Alexander Cushner joined as managing director, while Russell Huebschle is now vice president. They are joined by David Caillier as registered client relationship specialist and Georgiana Andersen as registered client relationship associate.
BNY Mellon named C Ray Sidwell as family wealth advisor for investment management at its wealth management arm in Florida. Sidwell most recently served as senior family investment officer for GenSpring Family Offices, where he worked with ultra high net worth families through North America. In this new Tampa-based position, he reports directly to Donald Heberle, the head of family wealth and international businesses.
The offshore law firm Appleby promoted Vanessa Schrum to Bermuda local practice group head for the private client and trusts practice group. Schrum, a trust practitioner in the Bermuda office, joined the firm 13 years ago.
California-based City National Bank hired Scott Walker and Scott Thomas as senior vice presidents for private client services in New York. Walker and Thomas report to Robin Balding, senior vice president and team manager, private client services.
Berkshire Bank appointed Yuki Cohen as vice president and wealth advisor for its wealth management division. Cohen will provide trust administration and asset allocation services to clients in the Berkshire County and Pioneer Valley markets. She was latterly vice president at Bank of New York's personal asset management team in Manhattan, New York.
Highland Capital Brokerage, the subsidiary of National Financial Partners that provides insurance and wealth management services, named Rob Baldwin to the role of sales vice president in Los Angeles. Baldwin was previously a life sales and risk consultant at Marsh Private Client Insurance services.
The executive search firm Odgers Berndtson brought in Glenn Stevens and Rachel Schultz as partners in its financial services practice in New York. Stevens was most recently a managing director at Gerson Group, a boutique recruitment firm. Schultz also joined from Gerson Group.
Russell Reynolds Associates, the global executive search firm, appointed wealth management specialist Kate Thomas as an associate in the corporate officers sector. Thomas most recently worked for Goldman Sachs' private wealth management division where she helped manage some $4 billion in assets for C-level executives, entrepreneurs and non-profit endowments.
TD Wealth, the Canadian wealth management firm, promoted Merribeth Devine to senior vice president and market leader for the Pennsylvania region. Devine relocated from Mississauga, Ontario, where she served as vice president and market leader of TD Waterhouse Private Client Group.
Barclays Wealth, part of the UK-listed bank, expanded its global team catering to the Latin American ultra high net worth market, hiring in the Americas and Switzerland. In the Americas, Narciso Muñoz was hired as an investment representative, based at the firm's Miami office. He joined from HSBC's international private banking division. He reports to Richard Hutchison, manager of the Barclays Wealth representative office in Buenos Aires.
Tactical Wealth Advisors, the North Carolina-based financial advisor, named former National Football League guard Michael Wahle as principal and head of institutional investing.
Los Angeles-headquartered City National Bank hired Paul DeLauro as a senior vice president and manager of tax and financial planning. He will report to Richard Gershen, executive vice president and director of the bank's wealth management division. DeLauro joined from US Trust Bank of America Private Wealth Management in Seattle, where he was a senior vice president and regional trust executive.
Mercer appointed Sue Crosby as a partner at its New York investment consulting unit. Crosby was previously the head of Merrill Lynch's endowment and foundation relationship management initiative.
Securian Trust Company, the wholly-owned subsidiary of Securian Financial that deals with trust administration and trust investment management functions, appointed Jason Schuller as senior vice president for the newly-formed wealth management services unit. Schuller joined Securian in 2006 as wealth management counsel.
Wells Fargo Private Bank appointed Erik Davidson to the newly-created role of deputy chief investment officer. Davidson joined Wells Fargo in 2004 and most recently served as managing director of investments for the Western US unit. He will be based out of the bank's Carmel office in California and will oversee a team of seven regional CIOs across the country. He continues to report to Dean Junkans, chief investment officer.
US Trust, part of Bank of America's Global Wealth and Investment Management unit, appointed Raymond Piacentini as Northeast managing director. Piacentini most recently served as managing director for private banking at JP Morgan Chase. In his new role, he reports directly to Ann Limberg, the Northeast division executive for US Trust.
The independent tax firm WTAS added David Roberts as a managing director in the private client services practice in New York, focused on international taxation. The firm is aiming to grow its practice in the "critical area" of international taxation, said Joe Toce, the firm's office managing director in New York.
Carson Wealth Management Group, the Omaha, NE-based investment and wealth management firm founded by Ron Carson, hired Kevin Zemann as director of compliance. Zemann's previous roles include director of supervision and compliance for Securities America.
JP Morgan changed its wealth management executives earlier in 2011, naming Phil Di Iorio as the chief executive of global wealth management, and also appointed new leaders for its US private bank and private wealth management units. John Duffy was named head of the US private bank, while Ann Borowiec became head of US private wealth management. They both report to Di Iorio as leader of the global structure.
Delaware-based Wilmington Trust, part of M&T bank, appointed Matthew Canner as a senior private client advisor at its family wealth business. Canner will be based in Wilmington, DE and serve clients nationally, reporting to William LaFond, managing director of business development for the firm's family wealth group. He joined from Knight Capital Group, where he was a director of institutional sales.
The Bermuda-based asset manager FIL appointed Thomas Balk as president, financial services - a newly-created position in which he will oversee a business present in 24 countries across Europe and Asia. Balk has been with FIL since 1999.
Anya Schnoor, the chief executive and executive vice president for wealth management and insurance at Scotia Investments, is relocating from the Jamaica office to join the firm's Canada headquarters. She assumed a developmental role starting 1 November.