People Moves
Executive Moves: Americas April 2011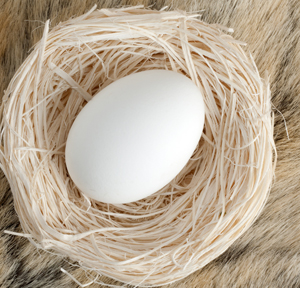 A round-up of the North American industry moves for April 2011.
Gibraltar Private Bank appointed Ramon Usategui as a senior vice president, responsible for the firm's private banking activities in Coral Gables, Florida. Usategui latterly spent six years as a senior vice president of international banking at a regional bank.
Curian Capital hired Mike Petko as divisional vice president, responsible for overseeing a team of regional business consultants and managing the firm's distribution efforts in the eastern region of the US. He previously served as executive vice president and national sales manager for Transamerica Capital.
Wells Fargo Private Bank appointed Vladimir Victorio to the role of senior private banker for the San Fernando and Santa Clarita valley, California regions. Victorio was latterly the chief lending officer at Mission Valley Bank. He has also worked for the Valley Economic Development Center.
BNY Mellon appointed James Barnyak as president of the firm's Northwest region at its wealth management business, and Jack Malvey to the newly-created role of chief global market strategist at its asset management business. Barnyak was most recently a partner at Freestone Capital Management.
In his new role he reports to David Emmes, who heads up the wealth manager's West Coast market. Malvey was formerly a managing director and chief global fixed income strategist at Lehman Brothers. At BNY Mellon he reports to Curtis Arledge, vice chairman of BNY Mellon and chief executive of its asset management business.
BNY Mellon Asset Servicing appointed Michael McAuley to the newly-created position of managing director and senior business strategist for the global securities lending business. McAuley will be based in Boston for the post and will report to Kathy Rulong, executive director of securities lending.
BNY Mellon made two senior appointments to its Treasury Services business. Susan Skerritt, formerly the head of business strategy, development and investment for the company's Financial Markets and Treasury Services group, is now the head of global product management and strategic development for Treasury Services. Alan Verschoyle-King, previously the head of BNY Mellon Treasury Services for EMEA, was appointed head of global sales and relationship management. Both report to J David Cruikshank, the chief executive.
Skerritt's former position will be assumed by Jean Wynn, the chief administrative officer for the FMTS group.
Highland Capital Management appointed Casey Herren to the newly-created role of director, responsible for developing and managing relationships with institutional investors, endowments and foundations and wealth managers. He was latterly a director at Vaughan Nelson Investment Management and has also served as a director at Atlantic Investment Management. He reports directly to Clay Shumway, head of business development.
Essex Investment Management Company elected Nancy Prial to its management committee. Prial continues in her most recent role as a portfolio manager for the Essex Small/Micro Cap Growth and Small/Mid Cap Growth strategies.
The board of directors of SunGard approved the appointment of Harold Finders as chief executive of its Financial Systems business. Finders has been with the firm since 1996, when it acquired NCS Financial Systems, and has held several senior roles.
Deutsche Bank Private Wealth Management appointed Durraj Tase as managing director and head of capital markets for the Americas, based in New York. He reports to Benjamin Pace, managing director and US chief investment officer, and Trang Chu, managing director and head of global capital markets for PWM. Tase's former career includes roles as head of capital markets and brokerage advisory services for US Trust Bank America's private bank, and head of Citigroup Private Bank's Latin America capital markets business.
Lowenhaupt Global Advisors named Sean Cortis as the new chief executive of its Australia business. Cortis was latterly the chief operating officer of LGA Australia, and going forwards will work closely with the firm's chairman Stuart Black on expanding the business.
JP Morgan hired John Hobart – latterly of Bernstein Global Wealth Management – as a vice president at its Fort Worth, Texas office. Hobart will lead a team advising high net worth clients on investment management, trust administration and banking. He reports to Jeff King, managing director.
Dynasty Financial Partners appointed Loren Morris as partner and director of RIA services. Morris joined the company from Charles Schwab Advisor Services, where he was national head of the consolidator segment for the strategic business development group.
First Foundation Advisors hired Janice Carmen as a managing director, responsible for developing and managing client portfolios. Carmen was latterly a senior vice president for US Trust. She has also held positions as a trust and investment consultant at City National Bank and as a regional area director at Wells Fargo Private Client Services.
GE appointed Dmitri Stockton as president and chief executive of its asset management business, succeeding Jay Ireland, who was named as president and CEO of GE Africa. A 24-year veteran of GE, Stockton latterly headed up GE Capital's global banking unit.
Lincoln Financial Network appointed Jason Nicoloff as a field recruitment director of the advisor recruitment team. Nicoloff joined the company from TIAA-CREF where he was an investment consultant focusing on defined and supplemental plan assets and individual money management services. He reports to John DiMonda, managing director for the defined metro New York/New Jersey and North Central Ohio regions.
Prudential Fixed Income added Jurgen Odenius as a principal to its international economic and strategic research team. He is a former mission chief at the International Monetary Fund, and in his new role will be responsible for evaluating global macroeconomic trends and analyzing developed country sovereigns.
Sensiba San Filippo Financial Advisers, appointed Cassandra Anderson to its private client business. Anderson's prior career includes roles at Deloitte & Touche Investment Advisors, Goldman Sachs Private Client Services, and Wells Fargo Private Client Services.
Harris Private Bank hired Sandra Fuentes, Eileen Minnick and Deborah Withington-Turner, all from Wells Fargo, to its team in West Palm Beach, Florida. Fuentes will be a vice president and senior portfolio manager responsible for individual investment advice and driving complex investment strategies. Minnick will be a vice president, senior trust administrator responsible for trust advice and administering complicated trust relationships. Withington-Turner will be a trust administrator responsible for providing trust administration and client service.
BlackRock added Thomas Montag to its board of directors. Montag was the president of global banking and markets at Bank of America. BlackRock appointed Michael Fredericks in a newly created position as managing director and US retail head of BlackRock multi-asset client solutions. Fredericks was previously a portfolio manager at JP Morgan.
Bruce Kagan, chief executive of Macquarie Private Wealth Canada, is to leave the company. He is expected to be replaced by Earl Evans, currently president of the unit.
Kamakura Corporation hired Mark Slattery as senior vice president of client services. Slattery has 25 years of financial and risk management experience, having previously worked for Flagstar and LaSalle banks.
McDermott Will & Emery expanded its New York private client office with a team of lawyers from Weil, Gotshal & Manges. Estate planning attorney Carlyn McCaffrey joined from Weil's estate planning practice where she advised high net worth clients on estate tax matters and business planning. In her new role she will join McDermott partner Henry Christensen as a co-head of the New York Private Client Practice Group. Amy Heller, Elyse Kirschner, Laura Hirschfeld, Christopher Parker, Shu-Ping Shen, and Dena Wolf also joined McDermott.
JP Morgan Funds hired Lee Beck to head its global strategic relationship team. Beck was latterly a senior vice president with Pimco and also worked at Allianz Global Investors where he was head of the RIA and private banking business segments.
Whittier Trust added two to its Bay area team. Louise Whitlock, previously a managing director at First Republic Bank, was named head of the San Francisco office, while John Coghlan, previously the chief executive of Visa USA and vice chairman of Charles Schwab Corporation, joined the directorial board.
Franklin Templeton Investments made three new hires to boost its private real estate capabilities in the Americas, Asia and Europe. Luke Anderson, vice president, was a portfolio manager with GM Asset Management; he will cover the Americas and report to Marc Weidner, managing director. Simon Seen Fun Mok, investment manager, joined from AIG Global Real Estate Investment to cover the Asia-Pacific region, reporting to Glenn Uren, managing director. Toby Hayes, investment manager, will cover Europe. He previously worked in London for law firm Allen & Overy. Hayes reports to Raymond Jacobs, managing director.
Doug Black, a former senior manager for UBS, created an independent wealth management consultancy in New Jersey by the name of SpringReef Partners. Prior to launching the firm, Black was the head of strategic business development and the chief operating officer of the private wealth management arm for UBS Wealth Management.
Washington Wealth Management hired Jordan Ball as a new regional director to its Richmond office. Ball was latterly an independent contractor to Scott & Stringfellow, prior to which he was the senior managing director at the firm's Richmond office for 11 years.
First Foundation Bank appointed Valerie Van Winkle to its La Quinta office as vice president, private banker. Van Winkle's previous roles include some ten years with Coachella Valley banks in senior management roles and client development activities.
Boston Private Bank & Trust named Kelly McKernan as a vice president and portfolio manager in its investment management and trust group. McKernan was most recently a financial advisor for the private client group of Bernstein Global Wealth Management.
Tiedemann Wealth Management added Wolfgang Traber as a member of the investment committee and James Bertles as a member of the Tiedemann Trust Company board. Traber is the chairman of Hanseatic Corporation, a global private equity firm, and has worked for Deltec Securities Corporation and Trilantic Capital Partners. Bertles was most recently managing director of Tiedemann Wealth, a role which he continues.
Stone & Youngberg named Doug Heske to head up the private client unit at its San Francisco branch. Heske was previously president and chief executive of Nollenberger Capital Partners. Prior to this role, Heske was the California regional director of Piper Jaffray, branch manager of the San Francisco office, and a member of the firm's operating committee.
American International Group appointed Peter Juhas as head of strategic planning based in New York. Juhas previously served as managing director for investment banking at Morgan Stanley. He reports to Brian T Schreiber, the executive vice president for treasury and capital markets for AIG.
AXA Advisors appointed John Parham as senior vice president of the company's national division in Raleigh, North Carolina. Parham joined AXA Advisors (formerly The Equitable) in 1988. Most recently he spent six years leading the AXA branch in Nashville, Tennessee.
Bank of America made three new appointments to its executive management team – positions which will be taken up by the appointees after a planned transition period of several months. The bank named Gary Lynch, previously vice chairman of Morgan Stanley in London, as global chief of legal, compliance and regulatory relations – a newly-created role. Chuck Noski, previously Bank of America's chief financial officer, will become vice chairman, to be based in Los Angeles. He will start as vice chairman after his responsibilities as CFO pass to Bruce Thompson. Both report to CEO Brian Moynihan.
Signature Bank hired two private client banking teams from HSBC in Manhattan. Nelli Teplinsky was named group director and senior vice president and her colleague, Natalie Leviev, senior client associate. A five-person team headed by Lawrence Blascovich and Louis Krawiecz, both named group director and senior vice president, will be based in Signature's office on the west side of midtown Manhattan. This team includes Howard Efran and Marie Belizaire as associate group directors and vice presidents and Wilma St Rose as senior client associate.
Bank of the West appointed John Bahnken as head of its wealth management business. Bahnken spent the last 17 years at Bank of America, where he most recently served as president of the global wealth and investment management products group.
UBS hired Charlie Cajero from Morgan Stanley Smith Barney to head its Tucson, Arizona branch. Cajero spent 18 years at MSSB, and in his new role at UBS replaces Roger Ford. Ford will take over as head of UBS's Albuquerque, New Mexico branch.
CapWealth Advisors appointed Phoebe Venable as a managing principal on its family investment professionals team. Venable latterly worked at the Nashville, Tennessee office of GenSpring Family Offices.
Randi Grassgreen joined the ownership group of Crestone Capital Advisors. Grassgreen joined the firm in late 2008 as director of family wealth planning.
GenSpring Family Offices appointed Jean Brunel as chief investment officer of its Investment Advisory Center. Brunel was named chairman of the firm's strategic investment advisory committee.
Northern Trust elected Martin Slark to its board of directors, succeeding William Smithburg who is retiring after 30 years. Slark was vice chairman and chief executive at Molex.
BlackRock appointed Jack Chandler as global head of real estate. Chandler was latterly the global CIO and executive chairman, Asia for LaSalle Investment Management. He reports to Matthew Botein, head of BlackRock Alternative Investors.
White Oaks Wealth Advisors appointed Sharon Bloodworth as president of the company. Bloodworth was previously the vice president and had been with the firm for the previous 10 years. Bob Klosterman, who previously held the position, continues with White Oaks as chief executive and chief investment officer.
Oppenheimer & Co hired Kevin Schultze as managing director for the Financial Institutions Group. Schultze joined the firm from Stone & Youngberg, where he managed a team that provided research and strategy ideas to institutional clients.
Evercore Wealth Management recruited Randy Allison Hustvedt as managing director and wealth advisor. Hustvedt joined the company from Federal Street Advisors in Boston, Massachusetts, where she founded and led its family office practice. In her new role, Hustvedt will report to Wendy Barasch, a partner and head of business development based in New York.
Cayman Finance appointed former Cayman attorney general Richard Coles as its new chairman.
JP Morgan Asset Management appointed Bob Fields as executive director and client portfolio manager for the tax-aware fixed income group. Fields was previously the municipal product manager and senior vice president at PIMCO. He reports to Connie Plaehn, the managing director and head of the fixed income wealth advisory team.
HSBC Private Bank announced several appointments to its team in the Bay Area of California. Richard Kuchen, latterly wealth advisor, business development and relationship manager at Wells Fargo, joined as a senior vice president, relationship management. Joshua Morgan joined as a vice president and relationship manager. Brendan Connaughton joined as a senior vice president and senior investment specialist to the strategies group. Prior to this role, he was a senior portfolio manager for US Bank's Bay Area Private Client Reserve. Desmond Chin, rejoined HSBC Private Bank as a senior vice president. Previously, he served as vice president, private banking lending at BNY Mellon Wealth Management in New York City and at Wells Fargo in San Francisco.
Deloitte named Bob Contri as head of its financial services industry group in the US. Contri took over from Jim Reichbach, who will now serve as senior leader to several of the company's key clients and as leader of the global banking and securities practice. Prior to this appointment, Contri served as head of the banking and securities division.
Tower Bancorp named Mark Ritter as the new chief executive of Graystone Wealth Management, the division through which it offers wealth management and trust services. Ritter was most recently with Metro Bank where he served as executive vice president and chief operating officer. As part of the appointment Ritter was also appointed president of 1N Bank, a division of Graystone Tower Bank.
Wilmington Trust hired Stephen Winterstein as a managing director and head of strategy in the municipal fixed income group of the company's wealth advisory services unit. Winterstein was most recently managing director of municipal fixed income with PNC Capital Advisors in Philadelphia.
First Western Trust Bank hired Larry Quitter as a senior private banker at the firm's Cherry Creek office in Denver. He joined from US Bank in Denver where he was the primary daily contact representative for small- to mid-sized business clients.
Withers appointed Glen Roberts as a partner, based primarily in its New York office. Roberts was previously a partner at SNR Denton.
Bank of America named John Thiel as head of Merrill Lynch's US wealth management business, taking over from Lyle LaMothe. Thiel has for several years run Merrill's private banking and investment group, a role he will continue.
Gibraltar Private Bank & Trust appointed Walter Schacht as senior vice president and market executive for its Naples branch. Schacht was formerly a director and wealth advisor at Harris Private Bank in Naples.
Eaton Vance appointed David McCabe as president of the Eaton Vance Investment Counsel effective 1 November 2011. McCabe joined the company in December 2005 as investment counselor upon the firm's acquisition of Voyageur Asset Management, where he used to serve as president. He succeeds G West Saltonstall, who will continue to serve EVIC as president emeritus.
Bessemer Trust appointed Timothy McBride as the new head of its Boston office. McBride was previously a managing director of Northern Trust Corporation, where he had worked since 2005. In his new role he reports to both Eric Gies and Stephen Watson, the co-heads for the Northeastern US.
David Barrett Partners, an investment and wealth management executive search firm, hired Conor Hourigan as a partner in its New York office. Hourigan joins Barrett from a specialist wealth management search boutique where he concentrated on the US market.