Family Office
Ameriprise Financial nabs U.S. Advisor Group head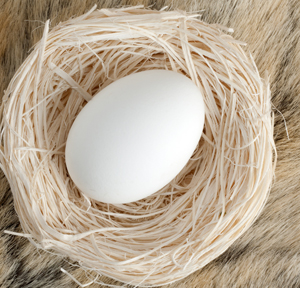 Hire comes days after Ameriprise announces plan to H&R Block brokerage unit. Ameriprise Financial has hired former Legg Mason executive Donald Froude as president of its U.S. Advisor Group. The appointment comes two days after Ameriprise said it had agreed to pay tax-preparation firm H&R Block $315 million for its Financial Advisors division.
Froude replaces Brian Heath, who left Ameriprise this past spring to run a winery in Fredericksburg, Texas.
"In his three decades in the industry, Don has amassed impressive and varied experience, from serving as an advisor himself to leading large firms and their distribution forces," says Ameriprise's chairman and CEO Jim Cracchiolo. "I am confident that Don will be an instrumental leader as we execute our strategy to grow our advisor force and help advisors build their practices."
Froude was head of U.S. distribution for Legg Mason, a Baltimore-based asset-management giant. Before that, he was head of intermediary distribution for Bank of America's Columbia Management.
When he starts at Ameriprise early next month, Froude will be in charge of about 12,000 captive and independent advisors and their field managers. Ameriprise's Securities America, a La Vista, Neb.-based independent broker-dealer, also falls under his purview.
H&R Block
When H&R Block Financial Advisors, the financial-planning unit of the Kansas City, Mo.-based H&R Block, becomes part of Ameriprise in three or four months, its planners -- now a force of about 900 in 135 offices -- will become Ameriprise Financial-branded advisors under Froude.
H&R Block didn't have much alternative to selling its financial-planning unit, according to the corporation's chairman Richard Breeden.
"The securities brokerage business increasingly demands size and scale, and [H&R Block Financial Advisors] simply did not have the size to be able to compete at the highest levels in the future," says Breeden. "This transaction will give the [individual H&R Block] financial advisors a dynamic parent company with a growing platform so that they can compete effectively and efficiently."
But from Ameriprise's perspective "the acquisition of H&R Block Financial Advisors reinforces our growth strategy and underscores the strength of our financial position," says Cracchiolo. "We are very pleased to add the seasoned and productive distribution force of HRBFA. We believe the combined employee advisor group will benefit from the strong Ameriprise Financial brand, broad product offerings, robust advisor support and strong field leadership."
H&R Block got into the retail brokerage space in 1999 through its $850-million acquisition of Olde Financial, a Detroit-based discounter.
By February of this year H&R Block Financial Advisors' advisor force was down by about 30% from two years early as a result of switching to a fee-based approach. At $30 billion, [H&R Block Financial Advisors' assets under management were about $7 billion short of Olde Financial's total assets under management at the time of its sale.
Minneapolis-based Ameriprise was known as American Express Financial Advisors until credit-card issuer American Express spun it off in the summer of 2005. -FWR
Purchase reproduction rights to this article.