Trust Estate
Do Personal Lines Policies Insure Trustees?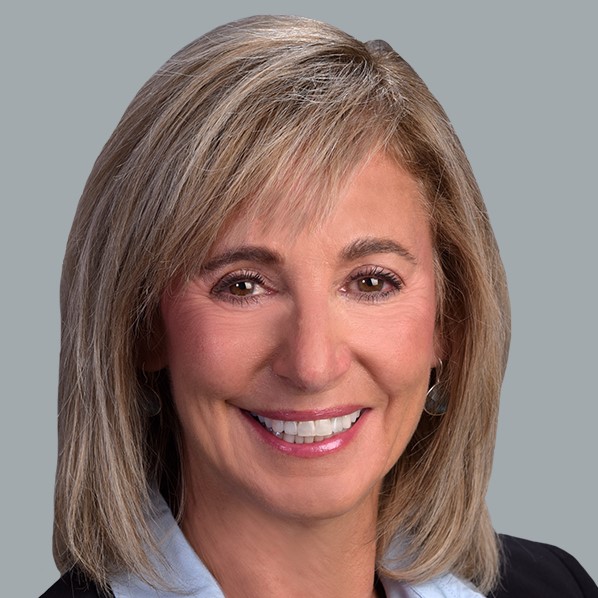 What sort of insurance should trustees have, and how should they think about this subject? What solutions exist, and what sort of mistakes should trustees avoid? The author of this informative article, a senior figure in the insurance sector, sets out the terrain.
Judith Pearson (pictured) is family office and trustee liability resource group leader, at Woodruff Sawyer, the US insurance brokerage and consulting firm. Pearson examines the kind of insurance considerations that trustees must understand – an area of trusteeship that is not always well understood and, as a result, problems can arise without sufficient grasp of the details. This is the kind of detailed analysis that we want to share with our readers working in such areas. We look forward to carrying more insights from Woodruff Sawyer's team in coming months.
This article originally appeared on the firm's website. It is republished with the author's permission. The editors of this news service are pleased to share these insights and invite responses. The usual disclaimers apply. Email tom.burroughes@wealthbriefing.com
If a friend or family member has asked you to be the trustee of their estate, you probably have many questions. One of your concerns may involve your insurance coverage. We often hear the following from our clients: "I was just appointed as a trustee; does my personal lines policy cover me?"
This article will examine professional liability insurance and the protection it offers the trustee.
Professional liability insurance versus personal liability insurance
Many of our clients already have personal lines liability insurance. This coverage is generally connected to legal responsibility due to an accident related to personal property, such as a home or a car. For example, if a guest slips and falls at your home, this policy will provide coverage for expenses associated with the accident. Also, this policy will provide payment if you are in a car accident as a passenger of your vehicle, or if a passenger in another vehicle is injured.
However, when you agree to become a trustee, your roles and responsibilities are to manage assets on behalf of others, such as beneficiaries or charitable entities.
This service is created by legal doctrines and a trust instrument that outlines obligations in a statement of work. This distinction begins to cross over to a professional service, which is covered by commercial lines insurance. Specifically, this type of insurance is called professional liability insurance. Trustee liability insurance is a subset of professional liability insurance that is designed to protect trustees.
As a trustee, you have a legal responsibility to manage and administer trust assets in accordance with the trust instrument for the benefit of the beneficiaries. The administration generally requires the trustee to manage investment, distribution, reporting, and administration of the trust assets. While this task may seem simple at first glance, it can be an enormous undertaking.
Some of the jobs that must be thoughtfully carried out can include:
-- Recording expenses and income;
-- Distributing funds to beneficiaries;
-- Filing taxes on any income the trust makes; and
-- Keeping a record of other transactions that occur.
The confusion about whether insurance coverage for a trustee falls within the definition of personal or commercial insurance comes from the fact that serving as a trustee for a close friend or family member seems more like an extension of a personal relationship than a commercial contract.
However, acting as a trustee requires specialized knowledge and skill. Given that numerous educational organizations train trustees, and certifications are available for independent trustees, this work clearly falls within the definition of a commercial endeavor for which professional liability insurance is available.
What does professional liability insurance cover?
Professional liability insurance is designed to protect individuals against liability incurred because of an error or omission in performing their duties.
The roles of the trustee or trust service provider are defined by the trust instrument. It is imperative that service providers review the roles outlined in the trust instrument and compare this list to the definition of professional services in the insurance policy. If the definition of professional services is not broad enough to cover your specific role, and a claim is filed with the insurance carrier, you may not have the coverage you thought you had.
Many of our clients have expressed that they thought they had trustee coverage through their homeowners' policy or their law firm or accounting firm. They were unaware that this special type of insurance was available, or they believed that the trust assets would indemnify them in the event of a claim.
While it is true that many trust instruments have a provision to indemnify trustees, there are potential gaps. Neither insurance nor trusts can indemnify a trustee for intentional misconduct or gross negligence.
If there are allegations of intentional misconduct or gross negligence, the judge will need to decide whether or not the trust assets can be used to reimburse defense costs in advance of trial. On the other hand, professional liability insurance should provide defense costs while defending the actions of the trustee until there is final adjudication of the claim.
How to apply for professional liability insurance
As with all insurance coverage, the trustee must complete an application outlining their roles and responsibilities. Additionally, the underwriter will want to understand the following information:
-- Type of trust;
-- Domicile of the trust;
-- Amount and class of assets under administration;
-- Experience of the trustee;
-- Number of trusts administered;
-- Remuneration for acting as trustee or providing other services related to the wealth transfer vehicles beneficiaries; and
-- Responsibilities delegated to other professionals (such as investment responsibility, legal, or accounting).
It is important that you as the trustee read and understand the policy and its provisions so that there are no surprises in the event of a claim. In addition to the terms and conditions already mentioned, here are some other factors to consider:
-- Claims made: Professional liability insurance is generally written based upon when a claim is made versus when the alleged wrongful act occurred;
-- Retroactive date: The wrongful act that gives rise to a claim must have occurred after the retroactive date stated in the policy;
-- Pay on behalf of versus reimbursements: This amount will determine who chooses defense counsel and who pays the upfront legal fees; and
-- Definition of claim: The claim is most often defined as a demand or formal suit filed in court. This information is needed to understand the time of reporting the claim to the underwriter.
When accepting the position of trustee, it is critical to understand your roles and responsibilities as well as what actions may cause personal liability. There are many helpful resources available to learn about trustee duties and liabilities. Once you recognize how your personal assets are at risk, you can protect yourself through professional liability insurance.
Interestingly, 85 per cent of our clients are first-time purchasers of this type of insurance. When we offer our knowledge and expertise and discuss the personal liability that trustees face, our clients are relieved to know that they have an insurance partner to guide them through the policy attributes.