Philanthropy
Supporting The Rising Generation Of Philanthropists – Thoughts On "Giving Tuesday"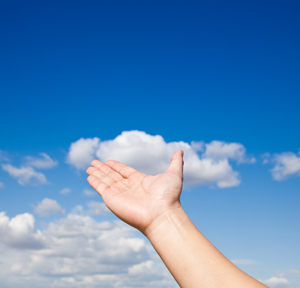 The author of this article sets out approaches that a rising generation of philanthropists can use to make the most of their goals in the years to come.
Since 2012, Giving Tuesday (this year on Tuesday, November 29) has been celebrated in over 85 countries. In the US alone, approximately $2.7 billion was raised on that one day in 2021.
The impact of thoughtful and impactful philanthropy globally cannot be taken lightly and, as new generations…new demographics take on a leadership role in philanthropy, it is anticipated that both the scope and focus of philanthropy will change. Madeleine Williams, a Philanthropic Associate at Strategic Philanthropy, and a representative of Generation Z takes a look at how advisors and senior generations can support the rising generation to be thoughtful philanthropists. (This article is a companion piece to the article Williams wrote: Movement Building and the Rising Generation published in FWR on October 20, 2022.)
The editors of this news service are pleased to share these views; the usual editorial disclaimers apply. Email tom.burroughes@wealthbriefing.com
One increasingly popular topic of discussion is how the "face" of philanthropy is changing. More and more young people and women are taking the helm of financial decision-making and for these demographics, philanthropy is a critically important expenditure of resources. In fact, in a number of recent surveys, philanthropy was among the top three financial planning and investment interests.
But, as many members of the rising generation will tell you, there may be a desire to be more philanthropic and better at it, but how to do so is another question. The next generation of philanthropists (Millennials and GenZ) are a diverse group. They are entering the philanthropic community through many different doors. They may be coming on to the board of their family foundation, marrying into a family with a history of giving, experiencing their own wealth creation through business ventures or inheriting wealth from their parents. Regardless of the context or source of charitable assets, there is no one-size-fits-all approach to ensuring that the next generation is prepared for their journey as philanthropists, so it is critical to find common points of practical engagement that will empower the rising generation.
Here are six strategies for effectively onboarding the next generation of philanthropists regardless of the charitable vehicle they may be using or the context for giving. All of the strategies are rooted in the understanding that preparing the next generations to steward their or their family's philanthropy, means that it is important for them to feel comfortable, empowered and capable of effectively addressing the complex issues of our time, in order to create or employ new best practices that prioritize relationship-based giving and values that transcend generations.
1. Remove the intimidation factor
For many members of the rising generation, philanthropy can be intimidating. During her first experience of participating in the family's giving, one next-generation family member in her mid-twenties shared that she was nervous to talk about money and the family wealth. Despite a history of generosity, her parents had not really discussed the family's finances with her. This is not an uncommon situation and can inhibit a young person's participation in family philanthropy or even building out their own philanthropic strategy.
One way to prepare the rising generation for comfortably engaging in meaningful philanthropy is to start early rather than waiting until the child becomes a young adult. By talking about how the family's wealth has been used to address important issues in the community or world and by sharing examples of what the family has done specifically can help young people, even young adults, better understand not only the financial capacity of the family but how it is being used to make a difference in the world.
By actively engaging in discussions about giving to help others, young people will develop a comfort level with their family's wealth and develop a holistic picture of what it means to be a thoughtful donor.
Advisors, parents and grandparents should talk about the different ways in which philanthropy could be pursued. This might include discussing how the family's philanthropy is handled. Is there a family foundation, a donor advised fund or trust in place? What does that mean, how does it work, when could they have a role?
Have members of the next generations identified any organizations or issue areas that they want to know more about or that they care about? Volunteering at a food bank, a community center or joining an organization that supports or addresses an cause that they care about is a wonderful introduction to real world philanthropy. Another way to help rising generations to better understand how philanthropy works is to create a small (age appropriate) giving fund that they can use for something they care about and have them talk about what they want to do with those funds and then what they learned once a gift had been made.
2. Emphasize learning
Encouraging the next generation of philanthropists to learn from individuals on the ground is an opportunity to build a comfort level in the "language" of philanthropy and better understand or experience the real-time impact of philanthropy.
One way to do this is to participate in volunteering opportunities at local non-profits. This will help build a philanthropic foundation that focuses on the needs of grantees, driven by the experience of jumping in and volunteering with the work itself rather than just writing a check. Additionally, organizations such as the Johnson Center for Philanthropy and the Center for Effective Philanthropy have a plethora of learning opportunities that serve to educate the next generation of donors on principles related to how to be an effective donor as the philanthropic landscape changes. By emphasizing learning, the next generation can transform interactions with grantees into opportunities to listen about the most pressing needs on the ground and how funders can best meet them.