Financial Results
Credit Suisse's Shares Fall Amid Financial Worries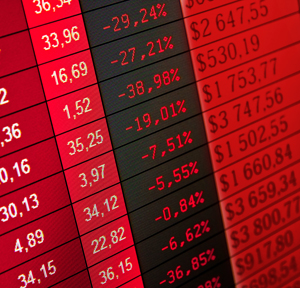 The Swiss bank has been through a tough period, such as being hit by losses stemming from exposure to New York-based hedge fund/family office Archegos. Its new CEO – who took the job after his predecessor was ousted in August – has sought to assure investors and staff that the bank is pushing forward with reforms.
Shares in Credit Suisse recovered slightly today after tumbling on heightened speculation over the stability of the Zurich-listed bank.
Media reports (Daily Telegraph, Guardian, others, September 3) said the Bank of England has been liaising with Swiss authorities after an attempt by Credit Suisse to calm nerves, which instead stoked fears of further turbulence in the financial system.
Chief executive Ulrich Koerner said in a memo seen by this news service that Credit Suisse is at a "critical moment" as he prepares restructuring but urged them not to confuse the "day-to-day" stock price performance with the Swiss firm's "strong capital base and liquidity position".
"No doubt there will be more noise in the markets and the press between now and the end of October. All I can tell you is to remain disciplined and stay as close as ever to your clients and colleagues. I know it's not easy to remain focused amid the many stories you read in the media – in particular, given the many factually inaccurate statements being made. That said, I trust that you are not confusing our day-to-day stock price performance with the strong capital base and liquidity position of the bank," Koerner said.
"Earlier this [last] week, I had the pleasure to speak at the Wealth Management Global UHNWI Forum, which was themed "Rising like a Phoenix." It is an apt metaphor for what we want to accomplish. As I told our colleagues, we are in the process of reshaping Credit Suisse for a long-term, sustainable future – with significant potential for value creation. Given the deep franchise we have, with a long-standing focus on serving some of the world's most successful entrepreneurs, I am confident we have what it takes to succeed."
The price of its credit default swaps, a form of tradable insurance on the debt of issuers, rose to their highest value since the financial crisis in 2009 as speculators focused on some of Koerner's remarks. On Monday, shares in Credit Suisse were down about 6.7 per cent at SFr3.70 per share. Earlier in the European morning session, they had fallen as much as 9.1 per cent.
On September 26, the bank said it was "well on track" with its progress in restructuring.
The Daily Telegraph reported that the the Prudential Regulation Authority, the Bank of England body responsible for the stability of the financial system, is working closely with colleagues at Swiss regulator FINMA to monitor Credit Suisse. However, it is understood that the Bank is satisfied that there have been no major recent developments and that speculation was driven by Koerner's statement, the report said.
Koerner took on his post in August, replacing Thomas Gottstein who had been ousted following a series of damaging losses at the bank, such as the Greensill and Archegos affairs. The bank is engaged in a heavy restructuring project and pivoting away from capital-intensive areas such as investment banking and toward wealth management.