Alt Investments
iCapital Forges Another Investment Pact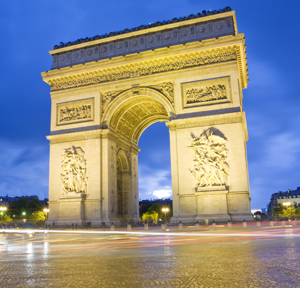 iCapital, which is headquartered in New York, has risen rapidly in recent years, tapping into demand for wider access to private market investments.             
Tikehau Capital, the France-based alternative asset manager, and iCapital, the fintech platform, have partnered to increase wealth managers' access to Tikehau Capital's private market investing opportunities.
Under the arrangement, Tikehau Capital will launch a customized marketplace powered by iCapital's technology to deliver Tikehau Capital's suite of alternative offerings to wealth managers and their clients in the EMEA region.
Initially, the digital solution will provide wealth managers with access to alternative investments which are generally accessible to institutional investors only. It includes the second vintage of Tikehau Capital's Impact-driven real estate value-add strategy, and the third vintage of Tikehau Capital's special opportunities strategy, which allows investors to seize credit opportunities across market cycles and credit dislocation, the firms said in a statement late last week.
Tikehau Capital's offerings will also be made available via Allfunds, the world's largest fund distribution network. iCapital and Allfunds announced a strategic partnership in June 2021 through which iCapital will make private market investment opportunities available for Allfunds' clients.
iCapital has risen rapidly in recent years, tapping into demand for wider access to private market investments. In late August the New York-headquartered firm agreed to buy UBS's alternative investment manager platform in the US. The Swiss bank's platform, generally known as AlphaKeys Funds, holds more than $7 billion in client assets.
The rise of firms such as iCapital is part of a wider story of how investments such as private equity, private credit, real estate, infrastructure and venture capital have become more popular. Typically less liquid than listed stocks or bonds, they have offered superior yields – a compelling proposition when interest rates have been so low by historical norms.