Investment Strategies
ESG Investment And Arms – How Ukraine Changes The Conversation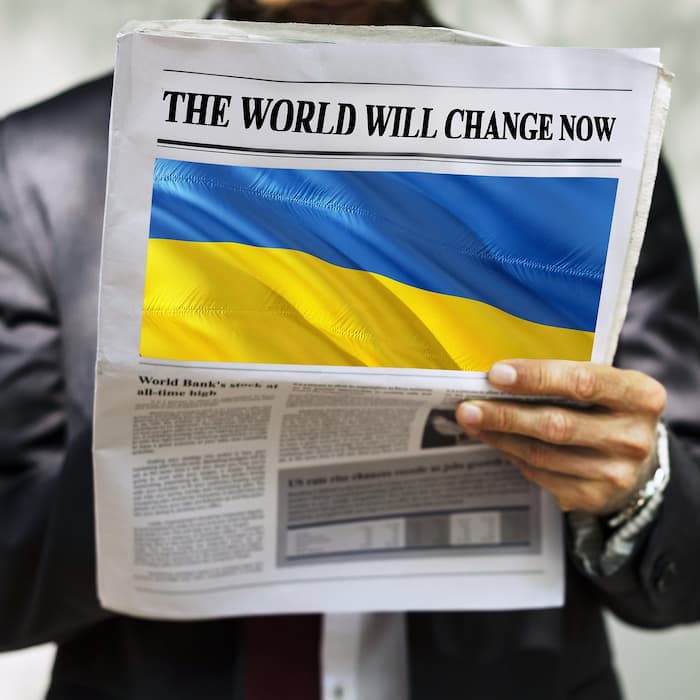 ESG investors might once have assumed that weapons were off-limits, and divested from stocks of firms making fighter jets, guns and missiles. But as the Russian attempted conquest of Ukraine shows, weapons used in self-defense arguably fit with legitimate goals of economic activity. We talk to a specialist who analyzes ESG investments.
As the ESG movement sweeps through wealth management, the Russian invasion of Ukraine has ignited a tricky debate on whether weapons should be blacklisted or, where necessary, included in portfolios.
Many wealth managers use the United Nations' Sustainable Development Goals (SDGs) to guide their ESG offerings. There are 17 such goals, and SDG number 16 states: "By 2030, significantly reduce illicit financial and arms flows, strengthen the recovery and return of stolen assets and combat all forms of organized crime." Another part of this particular goal says: "Significantly reduce all forms of violence and related death rates everywhere."
At first blush, such goals mean that weapons manufacturers, even legal ones operating in developed countries, are no-go areas. But it is not as simple as that. Russia's attack on Ukraine means that the latter needs weapons for self-defense. The UK, for example, has sent Javelin missiles to Ukrainian forces. Arguably, such weapons have helped Ukraine frustrate Moscow's ambitions to conquer the country – so far. A report by Capital Monitor (March 17) noted how JP Morgan had argued that the ESG credentials of weapons manufacturers' stocks should be re-evaluated. It also noted that Swedish banking group SEB reversed a blanket ban to allow some of its funds to invest in these businesses, citing the Ukraine situation.
Even Elon Musk's "Starlink" satellite comms, made available to Ukrainians, have a bearing on the military campaign – so much so that they have angered the generals in Moscow.
Ukraine has "created a conversation that has to be had" about what the treatment of weapons/arms should be in an ESG framework, Patrick Wood Uribe, chief executive of Util, told this news service. Util is a FinTech startup that uses machine learning to map and measure the positive and negative impacts of every listed company in the world on the UN's goals and 2,000 further sustainability themes.
Util, based in Washington DC, has developed its data analytics dashboard to allow users to run reports on any listed company globally to see how its revenue affects the UN's SDGs.
"While weapons can be used for both offensive and defensive purposes, we believe the issue on which investors should focus is not how they should be categorized but the fact they're being used at all," he told Family Wealth Report. "War is the antithesis of 'peace'. It's hard to see how weapons, whether offensive or defensive, have a positive impact on peace, justice, and strong institutions."
"Moreover, the companies producing the offensive weapons also sell the defensive ones. The tools are the same, even if the application is not. The claim that they can be good in some hands, but bad in others, is a dangerous one: there are no weapons whose use is strictly confined to `the good guys'," Wood Uribe continued.
"There are also clear, predictable knock-on effects of conflict that need to factor into assessments of weapons companies. Conflicts displace people, who are then at risk of impoverishment and vulnerability; they interfere with agriculture, food production, and distribution systems, which in turn increases hunger among the vulnerable: there just isn't a reasonable way to characterize conflict as a sustainable positive impact on the world," he said.
There's little doubt, he said, that the Ukraine crisis has forced ESG investors to re-think some positions.
"Recent events have added a geopolitical lens to responsible investing, increasing the number of risks to which asset managers and index builders are paying attention. Long the number-one 'non-negotiable' exclusion, weapons manufacturers are seizing the opportunity to paint their industry as morally justifiable. While our analytics reveal that weapons are unambiguously negative for society, we do think recent events have forced three necessary reflections on ESG," he said.
For ESG investors to exclude arms manufacturers completely means avoiding large sectors – not an easy choice to make. According to Statista in 2020, in 2019 sales by the world's 25 biggest arms companies rose 8.5 per cent from a year earlier, totaling $361 billion. The 12 US companies in the top 25 accounted for 61 per cent of that total. Lockheed Martin retained its place at the top of the biggest arms-producing companies with $53.23 billion in sales. Boeing's arms sales came to $33.15 billion last year while Northrop Grumman came third with $29.22 billion. One of the largest firms is Chinese conglomerate Aviation Industry Corporation of China (AVIC), with sales of $22.47 billion, the report found.
Debate continues. BDSV, a German defense industry lobby group, has reportedly stated that Russia's invasion of Ukraine is highly relevant to the question of social sustainability in Europe. (Source: Bloomberg, February 28). The issue has urgency in Germany because its government has signaled that it wants to boost defense spending following Russia's invasion of Ukraine. In the past, the US has chided NATO members such as Germany and France for spending too little on defense.