Family Business Insights
Economic Woes May Slow Business Transitions, Activity Remains Busy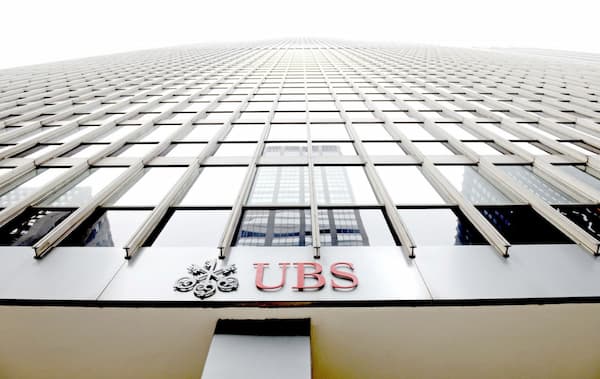 Changing pace
Before the pandemic there was a robust market for mergers and acquisitions in the small- and medium-sized enterprise sector. Some of that M&A dropped off when the pandemic struck and lockdowns began. Then there was the rise of the SPAC phenomenon and some recovery in corporate activity, Jack said. (He referred to Special Purpose Acquisition Companies, entities that suddenly became very active about two years ago although activity and valuations have sunk over the past six months.)
Some activity has faded a bit this year, Jack said, affected by various forces at work.
FWR asked if macroeconomic news, such as rising consumer price inflation that is north of 8 per cent on an annualized basis, is hitting M&A activity in the SME space that UBS is helping owners on.
"As the April CPI results show, inflation may be at or near peak level and we're in a moment of increasing rates, which also mean higher costs of capital," Jack said. "Business owners who are using leverage to help grow their business will face increasing interest expense (coupled with supply chain issues/higher inflation driving costs of supplies, wages, etc.). However, in our view, changes to the price of capital in the US should not have an overly adverse impact on private business prospects in 2022."
"On the buy side, higher cost of capital also impacts those looking to acquire businesses, making those acquisitions more expensive. This may particularly impact private equity, who tend to use sizable amounts of liquidity to help finance their acquisitions," Jack continued. "However, rates are still very low and the levels of dry powder from potential acquirers is still very high."
"Market volatility and the rising economic uncertainty may give some pause on near-term business sales, but I would say it's still too early to tell. We expect that strong businesses will continue to appeal to strategic and financial buyers," he said.
Some owners are focusing on getting their businesses in shape for a sale and working through various issues before deciding to press the button.
Potential tax changes from Washington DC last year created a lot of conversations, even though the tax hikes did not come to pass; the reality is that certain tax thresholds are due to change by 2025, so planning and adjustment is still necessary, Jack said.
A sign of how helping business owners to transition is a big area can be seen by the rise of designations such as the Certified Exit Planning Advisor mark.
Advice in action
Case studies tell powerful stories. For example, UBS explains how a client, founder of a digital communications firm, got to know UBS years before the firm was sold. The bank explained its "entrepreneur's total-wealth optimization process," or ETOP to the client. This is a proprietary process developed by UBS to give entrepreneurs and their families relevant advice and solutions, both before and after an exit from their business.
The family asked UBS to put planning strategies in place a few weeks before the family finalized a purchase and sale agreement to sell the company. UBS put together a team, with a figure from the UBS Advanced Planning Group, a trust and estates attorney and an ultra-high net worth-focused accountant. Eventually, the firm was sold for $148 million.