Philanthropy
Most HNW Individuals Have Charitable Strategy, More Mulling One – Study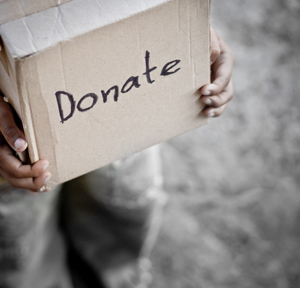 The findings suggest that there is more work that advisors can do to guide HNW clients on philanthropy, including guidance on the complexities of which structure to use.
More than half (56 per cent) of high net worth individuals surveyed by BNY Mellon Wealth Management have a charitable giving strategy and 22 per cent would consider adopting one, with a whopping 91 per cent saying that such a strategy is a part of their overall wealth plan.
The firm's report took views from more than 200 high net worth investors, each having at least $5 million of assets under management, who were at least 18 years old and decision-makers in their households. More than 160 of them had $5 to $24.5 million of AuM and more than 40 had $25 million or more.
Some 63 per cent have worked with advisors to create a strategy and 44 per cent have done so with family members, the report said, suggesting that there is room for even more advisor involvement in the space.
The Covid-19 pandemic, Russia's invasion of Ukraine, spiking energy prices, the rising cost of living, and concerns about domestic social and political problems combine to keep philanthropy in the public eye. At the same time, charity continues to be an important part of financial planning for HNW families, continuing a trend stretching back decades to when wealthy businessmen and women endowed causes of all kinds.
One-third (35 per cent) see their charitable giving changing over the next two years, it found.
The report noted that investors in the lower end of the AuM scale tend to favor vehicles such as donor-advised funds – entities that can be bought "off the shelf" with established pricing structures and management models. As HNW individuals get richer, they can use a wider range of structures, including charitable gift annuities, charitable limited liability corporations, or private foundations and family foundations. (Debate continues as to what are the most suitable structures for people, given their wealth and the complexities involved.)
Among other details, the report found that 41 per cent of those questioned invest in a "sustainable way" – a pattern which appears to be the case among younger investors and those higher up the AuM spectrum.
Asked what was the most important reason for giving, respondents said their main motivation was "personal satisfaction," followed by support for a "special cause," and then "impact." The least popular reason for giving is "recognition," suggesting that philanthropy is not primarily about impressing others – a point that perhaps shows changing social mores.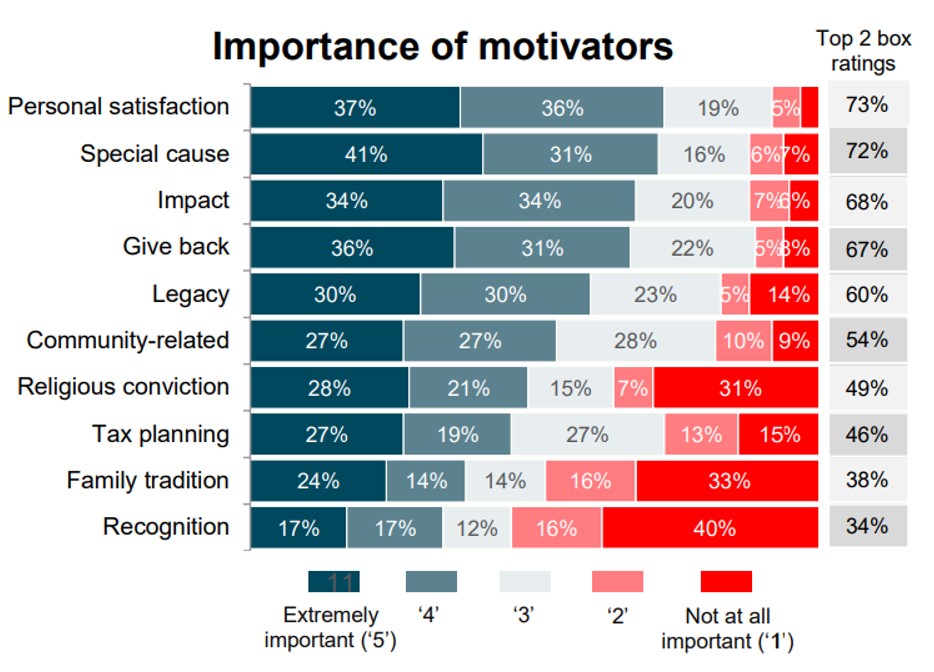 Source: BNY Mellon
In general, the percentage of those questioned who work with a wealth advisor was 78 per cent, the report said.
BNY Mellon Wealth Management partnered with Brown Yardley Research to conduct the survey.