Banking Crisis
JP Morgan, Goldman Sachs Make Russia Exit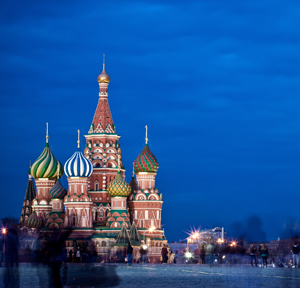 These are the first two large US banks to announce that they are leaving Russia amidst the continued crisis in Ukraine.
Goldman Sachs and JP Morgan are pulling out of Russia following the invasion of Ukraine.
"Goldman Sachs is winding down its business in Russia in compliance with regulatory and licensing requirements. We are focused on supporting our clients across the globe in managing or closing out pre-existing obligations in the market and ensuring the wellbeing of our people," the US-listed group told Family Wealth Report in a statement.
Goldman Sachs has a credit exposure to Russia of $650 million (source: Reuters, March 10). Any losses would be "immaterial," according to a source familiar with the situation, Reuters reported.
A spokesperson for JP Morgan told FWR: "In compliance with directives by governments around the world, we have been actively unwinding Russian business and have not been pursuing any new business in Russia. Current activities are limited, including helping global clients address and close out pre-existing obligations; managing their Russia-related risk; acting as a custodian to our clients; and taking care of our employees."
The firm previously announced its commitment of a total of up to $5 million to support humanitarian relief efforts including an employee contribution match. "Our commitment will support organizations to provide emergency food, housing and medical services to those in need," the bank added.
Credit Suisse, BNP Paribas, Deutsche Bank, UniCredit and UBS have already itemized their potential exposures to Russia. Deutsche Bank, for example, said that its net loan exposure to Russia was €600 million after taking into account guarantees and asset collateral. Gross loan exposure was €1.4 billion, around 0.3 per cent of the overall loan book. "In respect of market risk exposure, at the time of Russia's invasion of Ukraine, Deutsche Bank's Russia/Ukraine market risk exposure was well contained and the bank had a modest defensive position," it said on March 9.
The US, the European Union, the UK, Canada and a number of other nations have imposed sanctions on Russian banks, oligarchs and others with links to Russian president Vladmir Putin over his decision to invade Ukraine. Russia has been kicked out of the SWIFT banking network; the rouble currency has collapsed and equities in the country have crashed. Russian military forces continue to fight against Ukrainian forces in the most serious European military conflict since the Second World War. The invasion has rocked global markets and sent energy prices – already rising – through the roof.