M and A
Citigroup Continues Pivot From Consumer Banking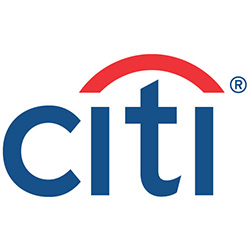 The US bank is moving away from consumer banking in a number of countries and focusing more on areas including wealth management. In the latest case, it has agreed to offload businesses in several Southeast Asian countries to Singapore-based UOB.
Citigroup has agreed to sell off its consumer banking franchises in Indonesia, Malaysia, Thailand and Vietnam, coming a day after saying it is winding down its consumer and SME banking operations in Mexico. As with the Mexican change, the US group isn't pulling out of private banking in the affected countries.
The lender – which as reported separately today issued fourth-quarter 2021 financial results – said it is selling the businesses to United Overseas Bank, based in Singapore.
Citigroup said the Asian transaction includes retail banking and credit card businesses but excludes the bank's institutional businesses in all four countries. The deal covers all related Citi staff, with approximately 5,000 consumer bank and supporting employees expected to transfer to UOB upon close of the proposed transaction.
A year ago, the bank was reportedly looking to sell consumer banking in 13 jurisdictions. Last April, reports said that Citigroup could fetch as much as $6 billion by selling its retail banking assets across the Asia-Pacific region, Europe and the Middle East.
UOB will pay Citi a cash consideration for the net assets of the acquired businesses, subject to customary closing adjustments, plus a premium of S$915 million ($690 million). The bank did not elaborate on what the total size of the deal is worth.
When the deal is closed, Citigroup said it expects the transaction to trigger the release of about $1.2 billion of allocated tangible common equity, as well as an increase to tangible common equity of more than $200 million. As previously announced, Citi's exit from its consumer franchises in 13 markets across Asia-Pacific and EMEA is expected to release about $7 billion of allocated tangible common equity over time.
"We are excited to announce this transaction with UOB, a leading pan-Asian institution. We are confident that UOB, with its strong culture and broad regional ambitions, will provide excellent opportunities and a long-term home for our consumer banking colleagues in Indonesia, Malaysia, Thailand and Vietnam," Peter Babej, Citi Asia-Pacific CEO, said.