ESG
Wealth Industry's Force For Environmental Good Accelerates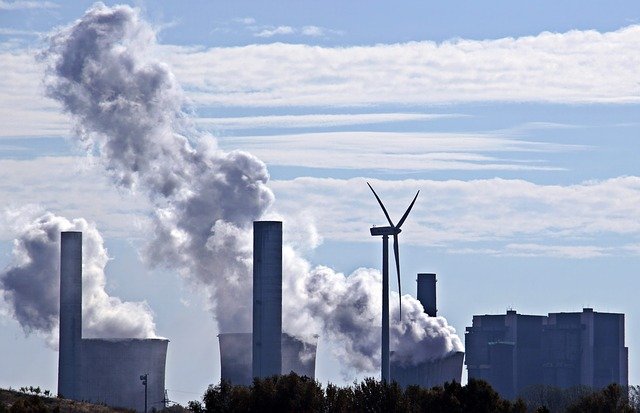 We talk to an investment firm at the cutting edge of putting money to work in businesses that cut the use of carbon and promote a cleaner planet.
Employing investment muscle to drive solutions for global warming has become more mainstream over recent years, with wealth management's involvement accelerating.
That's the message from Singapore-based TRIREC, an investment firm with decarbonisation as their mandate. Concentrating on these areas enables investors to keep a clear track of progress and avoid distraction, Melvyn Yeo, co-founder and managing partner at the firm, told this news service recently. (The other co-founder is Lawrence Wu, a director.)
"We are passionate about trying to make a difference about climate change," he said.
TRIREC, which is a sponsor for the upcoming Wealth For Good Awards 2022, was founded in 2015 by a group passionately concerned about climate change and what to do about it. The business was backed by friends and family who provided capital.
"We were fortunate that we have got like-minded friends and family who backed us in our first pot of capital," Yeo said.
"Back in 2015 when we launched TRIREC, I think…nobody really cared about what we were doing and it is really only in the last two years that the focus on ESG, sustainability and impact investing really exploded and there is a lot of focus in this area," Yeo said.
Seven years ago, capital markets in the US started to understand how to finance and value renewable energy businesses, he continued. From there, entrepreneurs in the space began to make more moves, and the Paris Climate Accord in 2015 helped to bring climate change awareness and the need for stronger public policies more mainstream, he said.
"We are not ESG…we don't invest with an ESG mandate…it [ESG] is very broad and you run the risk of greenwashing," Yeo continued. TRIREC thought about how to focus on what it wanted to do.
"Climate change really is led by greenhouse gas emissions and so in order to positively impact climate change….it is necessary to focus on reducing carbon emissions. One single word, `decarbonization', makes perfect sense in crystallizing what we do."
Within its decarbonization focus, TRIREC concentrates on five areas of investments globally in early-stage start-ups: power generation, transportation and mobility, food and agriculture, building and industrial processes.
It is important that players in the space are "crystal clear" on what problems they want to solve, Yeo said.
The new WealthBriefing Wealth for Good Awards will provide an opportunity for all participants in the global wealth management industry to demonstrate their commitment to and pre-eminence in the crucially important areas of ESG, impact, diversity and inclusion. The awards cover a variety of categories, including client-facing propositions, investment and asset management, best practice in business management in diversity, inclusion, and corporate and social responsibility. Private banks, private asset managers, family offices, private client lawyers, trust companies, consultants and technology companies around the world are invited to enter submissions for review by an expert judging panel convened by WealthBriefing and its sister news services.