Uncategorised
Updated Forward Features For 2022-23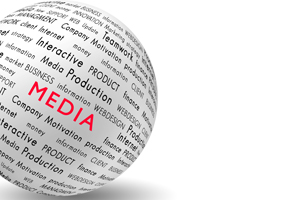 Here is the most recent forward features schedule, taking us to the end of 2022.
Here is an updated forward features list that takes the agenda up to the middle of 2023.

The editorial team will continue to see how ideas are being upended by Covid-19, but it hopes that this will not dominate. Clearly, its effects will continue to demand a place in our readers' minds.
Some themes are so ubiquitous, such as ESG investing, that we aren't specifying a particular month for examining them.
If readers think there are topics that cry out to be given editorial treatment, but don't appear here, please don't hesitate to get in touch with us. To contact the editorial team: email tom.burroughes@wealthbriefing.com and amanda.cheesley@clearvlewpublishing.com
August
No specific topic
September
The team intends to run interviews with chief investment officers about their views, experiences of investing in the past, what lessons they learned and how to frame clients' expectations. Topics will include new ways of thinking about asset allocation and the role of private markets, etc.
We also plan to run a set of features about developments in the Channel Islands.
October
A look at the world of alternative/private market investing. There has been rapid growth for several years, and talk of widening access and building new platforms. What barriers remain? Is the space set up for macroeconomic challenges such as higher interest rates? Do wealth managers have the skills to navigate the area and ensure that clients have the access and reporting they need?
November
A feature looking at developments in the Middle East and North Africa region – due for early in the month. (This is ahead of our MENA awards ceremony later in the month, in Dubai.)
We typically examine philanthropy and impact investing in the "giving season." May be revised.
December
No specific topic although it can be a fun time to look at luxury goods, etc
January 2023
The start of the year is typically a chance to make forecasts on what wealth managers think clients should do with their money. At the time of writing we don't know if the rate hikes and inflationary forces will have forced big shifts. We want to hear from wealth and asset managers, advisors and private banks, on what they think clients should do.
February
Time to look at technology again. We have seen a number of new digital tools being adopted and, with some of the pandemic experience fading, we ask what changes are permanent, what is changing. How well trained are wealth managers to use this tech? How is the spending to adopt tech also influencing spending priorities of wealth managers, playing a role in M&A and other changes?
March
A fresh look at offshore: which jurisdictions appear to be leading the pack and have done relatively well from the mix of challenges and opportunities, and which ones have work to do? What is driving the success?
April
A spread of features and interviews with wealth managers in the MENA region, Switzerland and a look at one or more of the regional wealth markets in the US (Boston and Northeast, Florida, other).
May
Talk to executive search figures and firms about how they are finding talent while also handling NextGen wealth transfer in so many markets around the world. How can technology alleviate talent bottlenecks or is this a false hope? Does wealth management need to reconsider its value proposition if it is becoming more difficult to hire advisors?