Alt Investments
Private Markets Party To Run For Some Time To Come - Study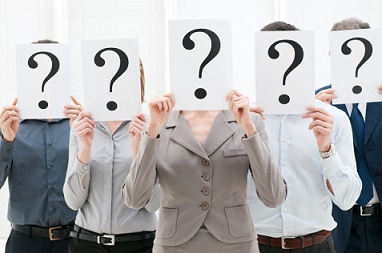 The ascent of private market investments, both as a fact and a talking point in the wider wealth industry, has been dramatic. And, according to a new survey of HNW investors and professional advisors, confidence in the area remains high.      
A small minority of high net worth investors and wealth advisors lack confidence in the future of the private markets sector, while just over half of them are highly optimistic, suggesting that the influx into areas such as private equity is likely to continue.
The study from IQ-EQ, Nomura and Barton Consulting found that 61 per cent of private capital investors think positively about private equity because there is potential for high returns and varied opportunities. Real estate is seen as offering the most attractive returns for a given level of risk.
The report was drawn from a global audience of 75 private capital investors, with a net worth of at least $15 million, and professional investors, across North America, Europe and Asia-Pacific.
More than a decade of ultra-low/negative official interest rates, which have hit yields on conventional listed equities and government bonds, have encouraged a flood of money into private market assets such as venture capital, private equity and debt, infrastructure and property. Investors can earn more yield to compensate for the generally lower liquidity. However, there have been concerns at times about uncommitted capital sitting on the sidelines – aka "dry powder" – as well as what might happen as and when interest rates rise.
The report said that confidence in the immediate future for the private capital industry is "solid." Some 52 per cent were "very" or "extremely confident," while more than a third (36 per cent) exhibited a considerable "lukewarm" sentiment. Just over one in 10 investors (12 per cent) were not really confident at all.
Overall positivity was highest for real estate (71 per cent), the survey found.
Asia was the most "exciting" region for future opportunities, leading North America and Western Europe, but the US was deemed as the favored jurisdiction for private investment holding structures by 31 per cent of respondents.
ESG is one of the most talked-about and growing concepts in the private capital investment world. Just under a third (29 per cent) of those surveyed claim that ESG principles play a major role in their investments. The vast majority (85 per cent) of investors have focused on ESG even more in the last 12 to 18 months.
The ascent of private market investments, both as a fact and a talking point in the wider wealth industry, has been dramatic. In 2015, the industry had total assets under management of around $3.5 trillion. By the end of 2020 the figure had more than doubled to an estimated $7.4 trillion. Over the next four years Morgan Stanley expects that this could double again, the report said.