Technology
EXCLUSIVE: The Next Fintech Disruptions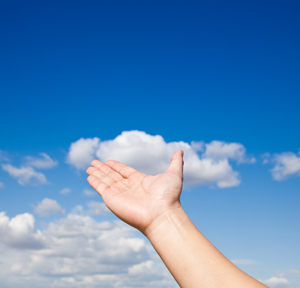 There has been a lot of disruption to financial services, including wealth management, over the past few decades and the years ahead promise to be no different.
From robo advice to zero commission trading, fintech's impact on financial services over the past decade has been undeniably disruptive.
"Fintech has gone from a misunderstood focus five years ago to center stage in all areas of financial services," said Mark Casady, the former CEO of LPL Financial who is now general partner in the fintech venture capital firm Vestigo Ventures.
Expect even more focus on fintech and more disruptive innovations over the next decade, a new report previewed exclusively in Family Wealth Report concluded.
Machine learning and artificial intelligence are seeing the most venture capital funding and development, according to Fintech Future 2032.
Fintech AI will become increasingly prominent in compliance and risk management and investment selection and research, the report by industry analyst Grant Easterbrook forecast.
Managing the increasingly complex risk/compliance landscape - and avoiding lawsuits - is increasingly difficult for firms with thousands of employees and millions of clients. Consequently, fintech companies like H20 AI, Anodot, DataRobot and Datavisor are using AI to "identify patterns and sift through data to prevent or detect non-compliance and excessively risky activity," Easterbook said.
However, there is a significant risk that high-profile failures could discredit this approach and bring on further regulatory oversight of AI solutions, the report warns. In addition, the "black box" nature of AI makes understanding AI "misses" difficult across such complex organizations and data sets.
As for investment selection and research, cutting-edge hedge funds have long used variations of AI to look for unique trading insights. But fintech companies like Kesho, Lucena Research, Alpha Sense and Orbital Insights are bringing AI technology into the mainstream, using machine learning that can process reams of data and notice patterns and correlations far more quickly than humans can.
The downside, Easterbrook cautioned, is that the nature of AI "means it can sometimes be difficult to unpack the reasoning behind mistakes." Until AI technology is more mature, he said, there will likely continue to be a need for a degree of human oversight.
What's more, artificial intelligence is arguably more suited to short-term investment strategies and is not suitable for long-term value style investing, Easterbrook said.
Cryptocurrencies and blockchain technology will continue to disrupt financial services, according to Fintech Future 2032.
Cryptocurrencies running on a shared ledger offer "lower costs, greater transparency, and a global ecosystem that allows for relatively fast transactions around the world," the report said.
Incumbent firms and new startups will adopt shared ledger technology to disrupt the traditional industry, the report predicted. And blockchain technology has made it possible to offer decentralized financial products that operate outside of the traditional financial system, such as transacting between cryptocurrencies.
Decentralized products also have "enormous" potential to make "significant inroads" into traditional financial products such as home loans and car insurance, according to the report.
Prime targets for blockchain disruption will be asset management and equity and fund trading, Easterbrook said. Blockchain has several potential use cases in this space, he explained, "including fund launch, cap table management, trade execution, and fund administration."
What Easterbrook called "net new" crypto financial products are poised to decentralize asset management protocols.
These disrupters, created by companies like Enzyme, Set Protocol, Balancer and Betoken, allow users to create automated trading strategies, invest in index-like products and help manage investments across blockchains. The target customer for these products may include crypto asset managers, retail clients or developers.
But adoption may take a while. Decentralized financial products will need to build a track record of performance through multiple periods of volatility. What's more, because the technology is so new and the complexity of running proprietary trading strategies on a decentralized platform is so great, there is a risk that a hack or a glitch that could result in "unrecoverable losses," the report warned.
But further disruption is inevitable, Casady said.
"Financial advisors need to learn to embrace these changes as they represent opportunities to improve their cost structure via deployment of chatbots," Casady said. "They can also improve customer outcomes deploying better technology for service."