Strategy
Hurricane Season Is Underway: Is Your Family Prepared?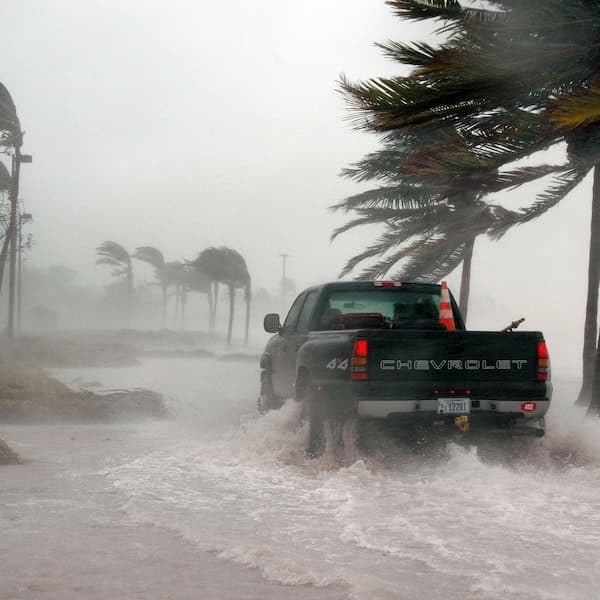 Flood policy premiums range from $500 to over $10,000 and are largely determined by the flood zone and elevation of the residence. For example, a home located in a high hazard zone (an area with at least 1 per cent chance of flooding in a year) that is not elevated, will have one of the costliest policy premiums.
While only a limited number of insurers offer private flood insurance, it can be worthwhile obtaining. This insurance will pay even if your property is the only one flooded, for instance, by heavy rains. Unlike the NFIP, Private flood insurance policies will pay for the replacement cost of damage to a secondary home and for personal property, and may pay for detached structures and additional living expenses.
In areas at high risk of severe flooding, when the cost to rebuild a home and replace personal property is greater than the coverage maximums on a primary flood policy, excess flood insurance is worth considering. These policies pay when the primary flood policy limits on dwelling or personal property are reached. Excess flood insurance typically mirrors the respective underlying NFIP or private primary flood insurance policy regarding what's covered, what's excluded, and how losses are settled.
As with primary flood insurance, excess flood insurance premiums vary depending on the flood zone, elevation of the residence, and coverage amount. They also can differ substantially from provider to provider. Working with an insurance advisor to set coverage amounts correctly to avoid paying for too much coverage is critical.
Valuable articles insurance
Valuable articles insurance is designed to protect prized possessions, such as fine art and antiques.
Though sometimes overlooked, valuable articles coverage pays for wind and flood damage, and may also be used strategically to reduce costs and eliminate deductibles. Even when a homeowner's insurer won't offer wind or flood coverage because the risk of loss is too high, a valuable articles policy may be available.
To potentially lower costs, consider reducing the amount of personal property coverage on a homeowner's policy by the value of any fine art or antiques, instead insure those belongings as valuable articles.
This change may yield a net savings, depending on the relative cost of the personal property and valuable articles coverage. Even if a total premium increases, hurricane or other deductibles will often no longer apply to the fine art or antiques insured as valuable articles.
This insurance also offers important benefits against flood damage. While NFIP primary flood policies only pay up to $2,500 for fine art and the functional value of antiques, valuable articles coverage can pay the full value. Under NFIP primary flood policies, for example, an antique chair would be solely assessed for its functional value as a chair, and no value would be accorded for its rarity or craftsmanship.
Preparing for the unpreventable
While the hurricane season cannot be controlled, proactive planning - including both insurance coverage and risk mitigation - is key to protecting properties and keeping loved ones safe. Though there's no one-size-fits-all approach when it comes to creating a comprehensive hurricane season plan, working alongside a trusted advisor can help ensure appropriate coverage for the damages that are unpreventable this hurricane season and in those to come.
About the author
Pasternack is principal and head of insurance advisory at Bessemer Trust. In this role, he is responsible for leading the insurance advisory group and advising clients on matters concerning insurance and risk management. Prior to joining Bessemer, Pasternack was vice president and manager of US Trust Company's insurance consulting group and a member of JP Morgan's insurance and risk management department, where he specialized in designing and managing insurance programs for families, trusts, and estates. Before that, he was senior underwriter at the Chubb Group of insurance companies.
He is a founding trustee of the Private Risk Management Association, an organization dedicated to the high net worth personal insurance profession. He has published articles in Family Wealth Report, and other publications.