People Moves
Cresset Makes Two C-Suite Hires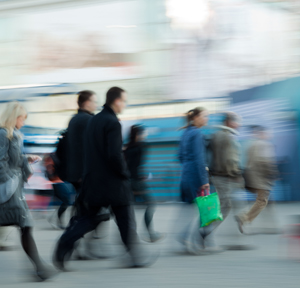 The US wealth management firm has named two key figures for its investment and technology areas.
Cresset has hired Archan Basu as deputy chief investment officer, and Paul Algreen as chief technology officer.
Basu is responsible for overseeing the consistent and tailored implementation of investment views across client portfolios. He will support Jack Ablin, Cresset's chief investment officer, across the full range of investment activities from research to design, execution, and communication.
Most recently, as head of portfolio construction guidance for Fidelity Institutional Asset Management, Basu led a portfolio strategy team that assisted professional investors to develop better model portfolios. Prior to that, he served as global head of portfolio construction for JP Morgan Private Bank, where he oversaw the application of strategic, tactical, and manager views across all discretionary investment accounts. Earlier roles included those of director of quantitative research for Bernstein Global Wealth Management.
Basu also co-founded and led two entrepreneurial ventures in wealth management: portfolio manufacturing pioneer LifeHarbor, now known as Vestmark; and planning-based wealth engine Path Matters. He holds an AB in applied math and computer science from Harvard College, an MBA from the MIT Sloan School of Management. and he is a Chartered Financial Analyst (CFA®).
Algreen brings nearly 20 years of financial industry experience to his role at Cresset. He has held director and c-suite-level positions at various financial and investment firms, including technology leadership, investment, and digital transformation roles. Before joining Cresset, Algreen served as chief information officer at Janus Henderson Investors, where he led the integration between Janus Capital Group and Henderson Global Investors and modernized the digital capabilities of the combined firm.
Prior to Janus, he was CTO and managing director for Markit Group, where he oversaw all technical aspects for the Markit digital division. Algreen also spent more than 10 years as a trader, portfolio manager, and leader of the technology and analytics group for III Associates, a fixed income hedge fund. Algreen holds a bachelor's degree in aeronautical and astronautical engineering from MIT, and a Pocket Executive MBA from Boston University School of Management.
Cresset has more than $15 billion in assets under management and 10 locations across the US.
Among recent moves, Cresset Asset Management, part of the Cresset group of businesses (which include family offices and wealth management) hired five advisors from JP Morgan Private Bank. The advisors, who have all been appointed as managing director, wealth advisor, are Kevin McGuire, Vanessa Ramich, Sarah Burney, and Jake Schwinn, CFA. Dan Biondi joined Cresset as an associate director, wealth advisor.