People Moves
Who's Moving Where In Wealth Management? - Carey Olsen, UBS, Others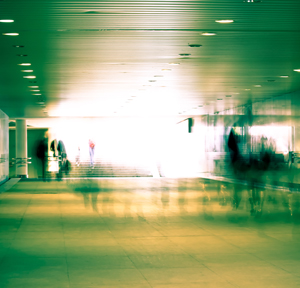 The latest senior moves in wealth and asset management and legal affairs from across the US and the Caribbean.
Carey Olsen
Private client and public law barrister Claire van Overdijk has joined Carey Olsen in Bermuda as counsel in the firm's dispute resolution and litigation team.
Van Overdijk is an expert in cross-border disputes and private international law. Her private client practice includes contentious trust and estates work and extends to cross-border disputes concerning trusts, estates, foreign succession and domicile.
Prior to joining Carey Olsen, she practised as a barrister at Outer Temple Chambers in London, where she also ran a public law practice.
"With the significant increase in demand we are seeing for high value, complex multi-jurisdictional disputes, Claire's appointment is both exciting and timely," Keith Robinson, partner in the dispute resolution practice, said.
UBS Private Wealth Management
UBS Private Wealth Management has hired financial advisor Daniel Gray in the firm's Los Angeles office. Over 18 years, Gray has built a successful practice serving ultra-high net worth individuals and families, latterly as a managing director and private banker at Deutsche Bank, where he spent more than 15 years.
"Dan brings extensive wealth planning experience to UBS and will help clients with wealth creation events, position management, and cross-asset lending," Lauren Gorsche, Los Angeles complex director at UBS Private Wealth Management, said.
At UBS, Gray will work with a multi-generational team advising clients on advanced estate and tax planning strategies, philanthropic giving, family governance, risk management and financing. Together with advisors William Calvert, Ryan McClellan, Kirk Wendorf, Ryan Chase and Scott Harries, the team manage around $35 billion in assets.
Gray has also worked as a private client manager in Bank of America's private banking division, giving support to ultra-affluent families in the Los Angeles area.
Canaccord
Canaccord Genuity Wealth Management in the UK and Crown Dependencies has appointed David Muncaster as head of distribution, a new role created to support the growth of the business.
Muncaster will be responsible for the growth of distribution channels across the UK, with an initial focus on maximizing new business activity in the UK intermediary business..
An experienced distribution leader, Muncaster brings skills in proposition design, fund distribution, private client investment, financial planning and discretionary fund management to CGWM UK. Prior to CGWM, he led distribution teams at UBS, Close Brothers and Bordier & Cie.
Appway
Appway, which provides financial services firms with workflow tools such as onboarding, has appointed Ates Civitci as head of sales in North America.
Ates Civitci brings over 15 years of experience in financial services to the job, having concentrated during his career on client relationship building, risk management, and compliance. He will drive Appway's expansion in the US and Canada.
He has served in roles in strategic account management and sales at firms such as Charles River.
Raymond James
Raymond James has welcomed financial advisors Joel Moline, Scott Mercer, Bassem Abou-Zeid, and John Sullivan to Raymond James & Associates – the firm's employee advisor channel.
The advisors join RJA's Minneapolis, Minnesota, office managed by Peter King.
The team, which operates as Moline Mercer Wealth Management Group of Raymond James, has joined from Merrill Lynch, where they managed more than $675 million in client assets. Joining them are senior client service associate Gina Sedlacek and senior registered client service associate Michele Weiss.
First Sentier Investors
First Sentier Investors, the global asset manager, has appointed Jamie Damon, CFA, as a senior director.
Reporting to Bachar Beaini, First Sentier's managing director and head of the Americas region in New York, Damon will lead North American sales and client servicing for affiliate FSSA Investment Managers, an active emerging markets and Asia-Pacific equity specialist.
Damon, who is based in Salt Lake City, brings more than 20 years of industry experience to First Sentier Investors and FSSA Investment Managers. Before First Sentier, Damon was an executive director at AQR Capital Management, where he was responsible for key relationships with investment consultants. Damon previously served in a senior role in consultant relations at GMO and was a principal and senior investment team member for Oechsle International Advisors. He also worked at Putnam Investments and Cambridge Associates early in his investment management career.