People Moves
Who's Moving Where In Wealth Management? - AmeriTrust, Advisor Group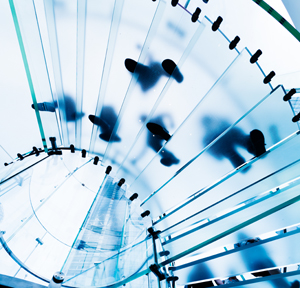 The latest senior moves in wealth management from across the US.
AmeriTrust
AmeriTrust has appointed Myles Linhares as a financial planning analyst. Linhares is based in the Tulsa office and will report to Laurie Saint, assistant vice president of financial planning.
The firm is a part of Argent Financial Group, the US wealth management firm in the South. In his new role, Linhares will provide financial analytics and research support for clients.
Linhares brings eight years of finance experience to AmeriTrust, having worked as a portfolio paraplanner at Stonebridge Financial Group in Frisco, Texas, and a client service associate at Bannerman Wealth Management in Dallas. He also held various trader positions at Fidelity Investments. Linhares earned his bachelor's degree in personal financial planning from Texas Tech University. He holds a Series 65 license with the Financial Industry Regulatory Authority (FINRA).
Advisor Group
Advisor Group announced the appointment of financial services executive Amy M Hamilton as chief of staff and head of internal audit. She reports to president and chief executive Jamie Price.
Hamilton will coordinate interactions with the board of directors, lead shareholder communications and, together with Advisor Group's executive committee, contribute to the formulation of strategic initiatives, executive committee agendas, and the overall delivery of results. In addition, she will serve Jamie Price in a consultative capacity to help ensure a focus on the firm's top priorities and initiatives.
Most recently, Hamilton was chief audit executive for LPL Financial, where she reported to the chair of the audit committee of the board of directors and administratively to the CFO.
Previously, she served in executive roles for Marsh & McLennan Companies. She earned a master of business administration from the University of Chicago's Booth School of Business and a bachelor of science from the University of Illinois.
Advisor Group's network of wealth management firms serves about 10,100 financial professionals and oversees more than $475 billion in client assets.