People Moves
Who's Moving Where In Wealth Management? Raymond James, Carson Group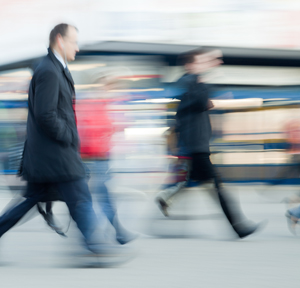 The latest senior moves in wealth and asset management from across the US and in other select geographies.
Raymond James
Raymond James welcomed financial advisors Steven G Williams, Kevin Townsend, Steven R Williams and Pamela Fisher to its employee advisor channel. With the move, the advisors marked Raymond James Associates' new downtown Salt Lake City, Utah, office. The office is led by branch manager Pam McComas.
The advisors operate as Williams & Townsend Wealth Management Partners of Raymond James and joined from Merrill Lynch, where they previously managed around $842 million in assets for a variety of clients, including high net worth clients, physicians and retirees. Joining them at Raymond James are practice business manager Kim Smith and senior client service associates Barbara Hillman and Anne Beck.
Carson Group
Carson Group has appointed Mary Kate Gulick as chief marketing officer. She is a veteran finserv marketing expert and formerly worked at TD Ameritrade's RIA custody business.
Gulick's 20 years of marketing leadership have primarily focused on financial services clients, including Allstate, First National Bank of Omaha, Lincoln Benefit Life, Securities America, and TD Ameritrade. She served as the director, digital and content marketing and senior manager of brand and creative with TD Ameritrade Institutional.
"The Carson Group overall and our partners individually have continued to enjoy strong growth over the last few years," Jamie Hopkins, managing partner of Wealth Solutions at Carson Group, said. "Having a proven leader and innovative thinker like Mary Kate to head up our marketing efforts will allow us to build upon that momentum and further strengthen Carson's position in the marketplace."