People Moves
Who's Moving Where In Wealth Management? - Fenergo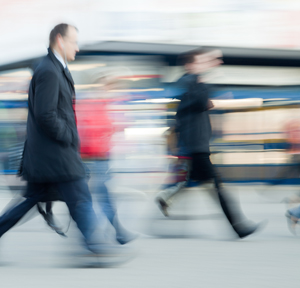 The latest senior moves in wealth and asset management from across the US and in other select geographies.
Fenergo
Fenergo, which provides know-your-client and client lifecycle management software for financial institutions, has named Stella Clarke as chief strategy and marketing officer and Alan Molloy as chief product officer. The moves follow Fenergo's acquisition by Astorg and Bridgepoint.
Clarke has worked in banking technology, operations and enterprise financial software roles in capital markets, wholesale banking and fintech firms across Asia and Europe. She most recently worked at Murex where she spearheaded a strategic global marketing practice. Clarke previously worked in numerous roles at DBS Bank in Singapore.
With more than 30 years' experience leading product and technology teams for a diverse range of organizations at various stages of growth, Molloy has worked at firms including Paddy Power, FINEOS, Allied Irish Banks (AIB) and McKinsey.
Based in Dublin, Ireland, Fenergo employs over 850 people and has offices in North America, the UK, Poland, Spain, South Africa, Asia Pacific, and the UAE.