People Moves
Who's Moving Where In Wealth Management? - BakerHostetler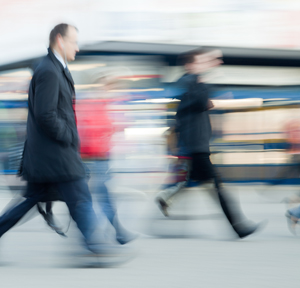 The latest senior moves in the North America wealth management sector.
Private client law firm BakerHostetler has appointed Kristin L Yokomoto as a partner in its Costa Mesa office. Yokomoto will serve in the firm's private wealth practice group.
Yokomoto works with high net worth individuals and business owners, corporate trustees and private individual fiduciaries, as well as trust and estate beneficiaries. Prior to focusing on wealth transition, Yokomoto practiced in the area of securities laws, venture capital, and mergers and acquisitions; prior to law school, she was a financial analyst for Fortune 500 companies.
Yokomoto has recently been appointed as a member of the California Trusts and Estates Section Executive Committee, which is on the front line of legislative proposals, and she is a member of the selective blue-ribbon Orange County Bar Association's Professionalism and Ethics Committee. She is also an invited member of the Professional Standards Committee of the Society of Trust and Estate Practitioners (STEP) Worldwide, which is based in the United Kingdom and advises families across generations. She was a former chair of STEP Orange County.
Yokomoto is a Certified Specialist by the State Bar of California Board of Legal Specialization in Estate Planning, Trust and Probate Law. She is also a grader of the legal specialization examinations issued by the State Bar and a volunteer arbitrator of client fee disputes for the Orange County Bar Association.
The firm's private wealth practice has more than 30 practitioners in offices across the US.