M and A
Northwest Wealth Managers Build $5.7 Billion AuM Firm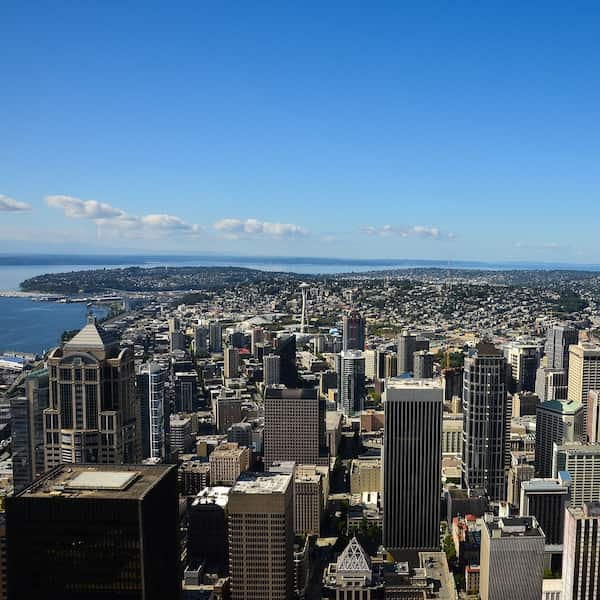 We have chronicled the Seattle and wider northwestern wealth management market, one that is home to considerable wealth - and a few challenges. In the latest deal, two local firms have come together, stressing that no private equity or other external funding was involved in the marriage.
Pacific northwest-based Coldstream Wealth Management and Paracle Advisors are merging, building a business with a combined $5.7 billion in AuM, following a consolidation trend in the US wealth sector.

Coldstream has $4.3 billion in client assets, and Paracle has $1.4 billion of such assets. They will unite under the Coldstream brand, with an expanded management team that includes leaders from each firm. In total, 103 people work at the enlarged organization, which remains 100 per cent employee-owned.

The Seattle area wealth management business, while not without its challenges, has been strong, linked as it is to sectors such as high tech. Family Wealth Report recently profiled the area's wealth management segment here.

No private equity or other outside capital was involved in the transaction, the firms said in a statement yesterday.

"In coming together, not only have we combined organizations that have highly complementary skills and capabilities, but we are also demonstrating that there is an alternative to joining the private equity consolidation bandwagon," Kevin Fitzwilson, Coldstream's managing shareholder, said. "Private equity firms often pressure wealth management firm leaders to focus on the bottom line rather than placing clients at the front and center. As a result, RIA owners are increasingly hungry for opportunities to combine with like-minded firms in deals that are about strategy, culture and values, versus financial engineering."

Founded in 1996, Coldstream serves high net worth clients with wealth management, insurance and financial planning services. While the Paracle merger is Coldstream's largest integration to date, it has also welcomed George R Pierce & Associates and The Rainier Group in recent years.

Based in Mercer Island, Washington, Paracle was founded in 2004. It provides wealth management and financial planning services.

As part of the merger – which is expected to close this summer, subject to client notification and regulatory approval – Paracle's co-founders and senior leadership will assume new roles with Coldstream as follows:

-- Anne Marie Stonich, Paracle co-founder and managing director, will become Coldstream's chief wealth strategist and marketing lead;
-- Josh Harris, Paracle co-founder and MD, will become MD of corporate development and a Coldstream board member;
-- EJ Brink, Paracle co-founder and MD, will become a portfolio manager and serve as a key member of Coldstream's Investment Strategy Group (ISG); and
-- Duane Duim, managing partner at Paracle, will serve as a team lead and relationship manager at Coldstream.

Although some way off being the largest RIAs by assets under management, the combination of the firms is part of a move toward large-scale regional and nationwide players in the US, as chronicled here.