People Moves
Russell Investments Names CIO, President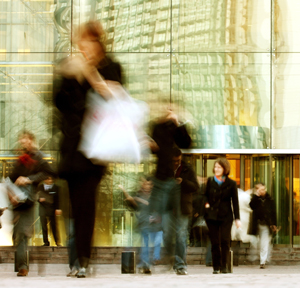 Seeing "tremendous demand" for customized solutions in public and private markets allocations, the firm has named a new CIO and bolstered its leadership team.
Announcing several senior management changes, Russell Investments has appointed Kate El-Hillow as global chief investment officer and Kevin Klingert as president. Both will serve on Russell Investments' executive committee and report to chairman and CEO Michelle Seitz.
El-Hillow served in several leadership roles at Goldman Sachs Asset Management, specializing in portfolio management, trading, outsourced CIO and multi-asset investment solutions. She also spent eight years at JP Morgan Chase, where she worked in a dual capacity - in asset allocation as client portfolio manager and chief operating officer.
As CIO based in New York, El-Hillow will oversee all aspects of the firm's investment division, including portfolio management, implementation and research. She replaces Pete Gunning, CIO since 2018, who will take on a new role as vice chairman and strategic relationships officer, reporting directly to Seitz and in charge of key client relationships and responsible investing practices.
As president based in Seattle, Klingert will focus on day-to-day business operations, overseeing the firm's sales and support functions. During 10 years at Morgan Stanley, he worked in a variety of senior roles including COO, acting CIO of fixed income, and head of liquidity and managed futures. Prior to that, Klingert spent 15 years at BlackRock.
"Kate and Kevin join us at a critical time, as asset owners increasingly look to partner with solutions providers that deliver highly customized investment strategies tailored to specific outcomes. Although we continue to see significant demand for investment solutions, only one in four asset owners with less than $10 billion in assets have outsourced their investment activities," Seitz said.
Based in Seattle, the firm has $2.5 trillion (€2.2 trillion) in assets under advisement in 32 countries, working with institutional investors, financial intermediaries and individual investors.
The group also announced the departure of COO Rick Smirl in April to pursue another asset management opportunity, leaving Klingert to step into an operations role.