M and A
Deals Of The Day: The Latest In Wealth Management M&A - CI Financial, Beacon Pointe, Others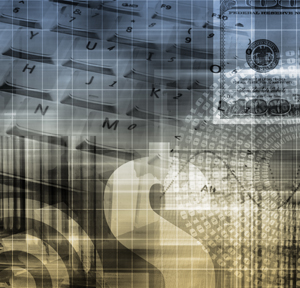 The latest mergers and acquisitions in the wealth management and associated space.
Congress, CI Financial
Congress Wealth Management, which is affiliated to acquisition-hungry CI Financial Corp, has bought Pinnacle Advisory Group of Columbia, Maryland, a firm with $2.4 billion in assets under management.

The deal increases the size of CWM's business by 70 per cent and expands its presence to new markets on the East Coast and in South Florida.

CWM's total AuM will rise to $5.8 billion, and it will have a total of seven offices nationwide.

The transaction, which closed on April 30, 2021, was financially supported by CI, which holds a "significant strategic ownership stake" in CWM as part of a US wealth management business with direct investments in 13 registered investment advisor firms with $56 billion in assets.

Toronto-listed CI Financial has been on a buying spree. It entered the US wealth management market in early 2020, making 17 acquisitions (including Pinnacle and other acquisitions by affiliated RIAs) and has also grown organically.
Its primary asset management businesses are CI Global Asset Management and GSFM Pty Ltd. It operates its Canadian wealth management business through Assante Wealth Management (Canada), CI Private Counsel, Aligned Capital Partners, CI Direct Investing (WealthBar Financial Services), and CI Investment Services. In the US, the firm's wealth management businesses consist of BDF, Bowling Portfolio Management, The Cabana Group, Congress Wealth Management, Doyle Wealth Management, One Capital Management, The Roosevelt Investment Group, RGT Wealth Advisors, Stavis & Cohen Private Wealth, and Surevest.
In early March, CI Financial announced that it was partnering with New York Private Bank & Trust (parent company of Emigrant Bank) to serve US high net worth investors provided by Emigrant's subsidiaries.
Beacon Pointe Advisors
Beacon Pointe Advisors has closed its acquisition deal with DMJ Wealth Advisors, a business based in North Carolina.

DMJ Wealth Advisors originated from the partners of DMJ & Co, PLLC, a North Carolina CPA firm. The firm now has offices in Greensboro, Durham, Sanford and Wilmington.

The DMJ Wealth Advisors transaction closed on April 30th. Financial terms of the transactions were not disclosed.

Including the DMJWA partnership representing $610 million in assets under management, Beacon Pointe has now acquired seven RIAs within the last five months, with a total of more than $3.6 billion in assets.

The DMJ team is led by three individuals – Charles Carrick, Sheryl Austin and Jeff Hwang – who will all become partners and managing directors at Beacon Pointe Advisors.

Carrick has more than 30 years of financial planning experience and was the managing partner for two decades at DMJ Wealth Advisors. He was also a partner at Advanced Planning Concepts, prior to a merger with DMJWA where he worked with small business owners.

Also with more than 30 years of experience, Austin is a DMJ Wealth Advisors partner. She will be an active member of the Beacon Pointe Women's Advisory Institute.

Hwang leads a team serving private business owners, corporate executives and healthcare professionals. He started his career in financial services at Merrill Lynch where he served as a financial advisor.