UHNW Institute
Creating Connected, Trusting Relationships With New Clients - UHNW Institute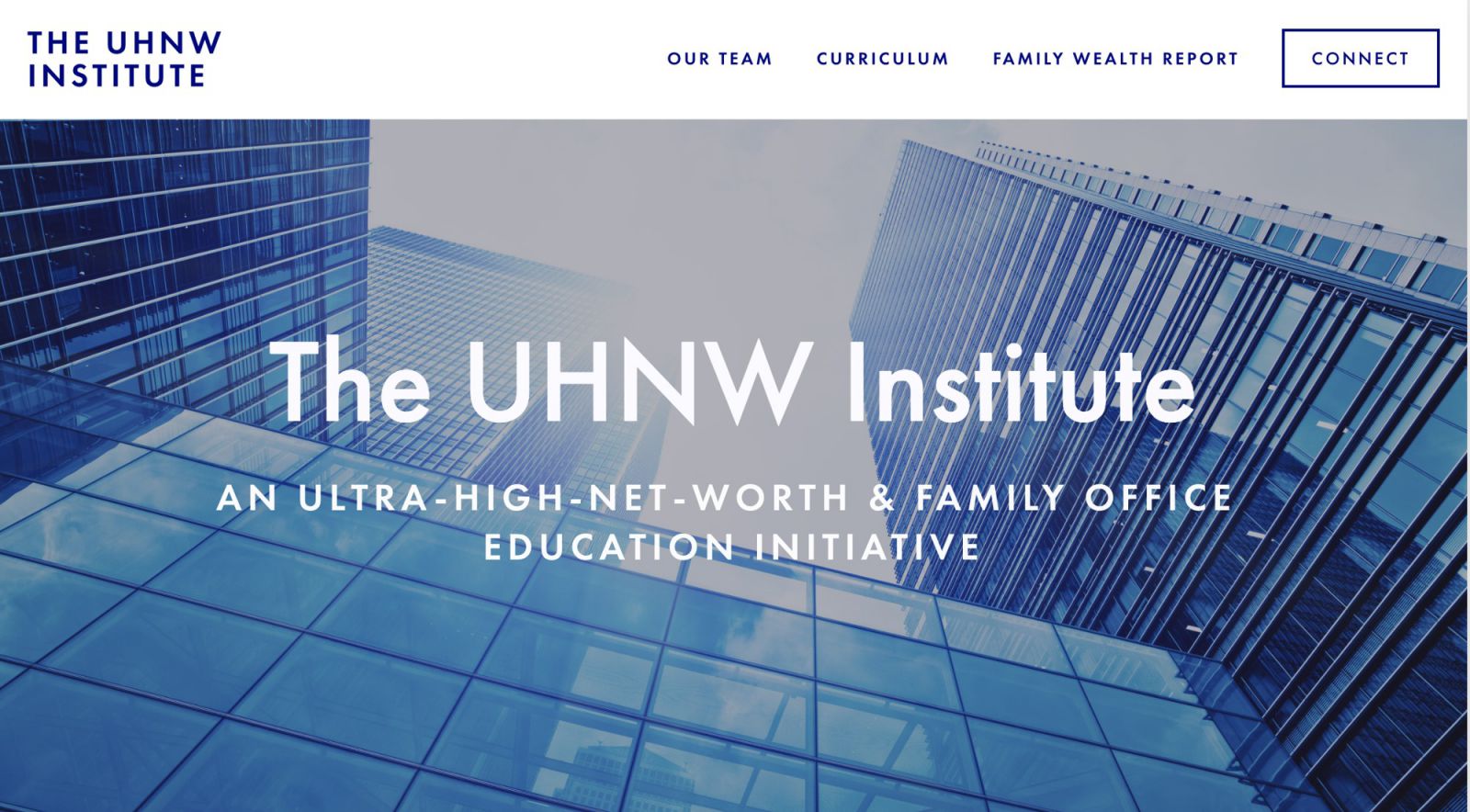 When an ultra-high net worth advisor gets a call from a prospective client, it can lead to a multifaceted engagement, a minor service, or even no service at all. This article, from senior figures in the North American industry, explores how to achieve the best outcome.
It is obviously important for wealth advisors to know how to find new clients and keep that pipeline busy. And turning a prospect into an enduring client is easier said than done. When it comes to ultra-high net worth clients, the challenges rise another notch.
To discuss this area is the UHNW Institute, with which Family Wealth Report is the exclusive media partner. Authors Dennis Jaffe, Tom McCullough and Jim Grubman work through some of the terrain. (More on the authors below.)
Introduction
When an ultra-high net worth (UHNW) advisor gets a call from a prospective client, it can lead to a multifaceted engagement, a minor service, or even no service at all. Potential clients often come in with specific problems, but before the advisor takes action, an important process of inquiry and relationship building must take place. Building an enduring connection, however, depends less on the advisor's credentials and technical skills than on how the initial conversation is managed.
The primary objective is for the advisor to get to know the prospective client family as people with complex familial and financial needs. This means learning about their goals, their fears, their resources, what is most important to them, and what problems they want solved. Current societal disruption, global uncertainty, and generational change are having an increasing impact on every family enterprise. The role of today's UHNW advisor cannot be limited to simply managing and safeguarding wealth. It is about helping diverse family members with many financial and non-financial aspects of their lives.
The question is, with so much territory to cover, how to begin?
Modern UHNW advisors do well when expanding from being technical experts delivering a narrowly defined service to becoming generalists who look at many dimensions of the family's business and life before deciding what needs to be done. This article offers guidance on starting a client relationship using an integrated, collaborative process of discovery.
Knowledge, skills needed for an effective discovery process
To establish the modern client relationship, an advisor must connect deeply with the client, creating enough trust for the client to get comfortable and be ready to open up. At the same time, advisors must demonstrate their own relevance, ability to make a difference, and vision about possibilities that the client may not even be aware of.
Discovery meetings broaden the client's sense of what areas will be explored in the future and how the advisor and client will work together. In many ways, the discovery meeting sets the tone for everything that follows.
To engage in effective discovery interviews, advisors need to broaden their knowledge and skills in order to do the following:
-- Enquire comfortably into many different areas of the client's life and make connections among them.
-- Develop the emotional intelligence to ask sensitively about a client's feelings and concerns, then to listen and respond to the deeper, more personal meanings of what is being said.
-- Demonstrate a sincere interest in the lives of their clients using follow-up statements and paraphrasing to ensure that they understand what their clients are saying.
-- Avoid overstepping their expertise or giving advice in areas where they are not qualified, while nonetheless discovering where there are "pain points" and helping direct clients to the resources and professionals needed.
Notably absent from this process is figuring out how to sell clients something off the shelf—consulting, insurance, investments, or subscriptions. Instead, the focus is purely on the prospective client and ensuring that they are only offered products or services that truly meet their needs.
Practical guidelines for discovery interviews
The discovery interview has two major goals: to build a trusting relationship and to frame the client's dilemmas and needs in a broader context. This may require slowing the client down and making room for a longer, more effective conversation. Clients, through no fault of their own, often begin by asking overly specific questions that can take the advisor down a rabbit hole. In responding to the initial query, the advisor can miss the deeper issues that underlie the client's concern. A client may say, "My investment manager is terrible. Should I fire him?" Most advisors will then start to unpack this question in detail:
What was the investment performance? How long have you had the manager? How much of your money is with this manager?
Digging deeper may reveal that the real issue is something else entirely. Perhaps the client has a spending problem and unrealistically wants their investments to outperform both the markets and their excessive spending. Or the client likes to micromanage investing and then blames the manager when things go sour. The investment manager issue may be a red herring. While there is usually some catalyst that brings a prospective client to a new advisor, it behoves the savvy advisor to take time to explore the full landscape before committing to a path of action.
To have an effective meeting that focuses on deeper goals, the advisor needs to do the following: