Wealth Management M&A Sets Fresh Record
Tom Burroughes, Group Editor , April 8, 2021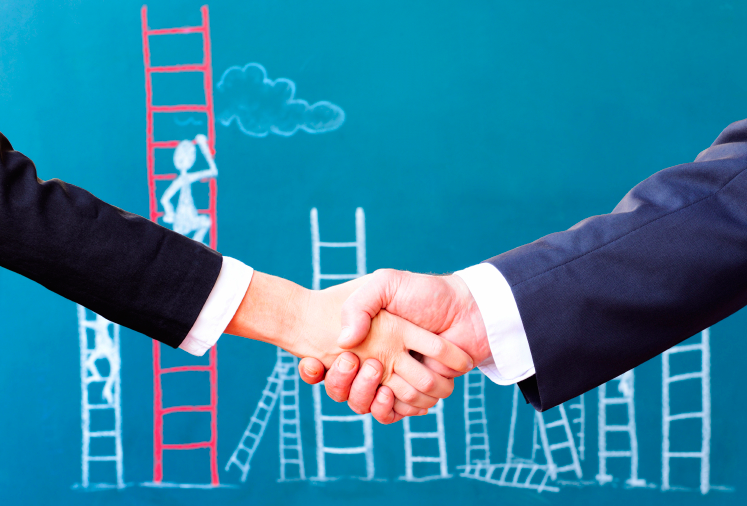 The first three months of 2021 set a fresh record for M&A deals in the wealth management space. Within the data mix, numbers show that banks weren't major players, although the SVP/Boston Private transaction was one of the standouts for the sector.
There were 76 wealth management merger and acquisition deals in the first three months of the year, with players such as CAPTRUST, CI Financial, Mercer Advisors and Warburg Pincus involved in the mix, suggesting that firms seeking to build scale and deploy capital remain highly active, figures show.

The number of deals inked in Q1 marked a 10 per cent rise on the same quarter of last year – a period when the global COVID-19 pandemic was getting under way. The figure is up 117 per cent from the Q2 low last year as a result of the virus's disruption to normal business activity, ECHELON Partners said in a report.

This year is on track to be the ninth year of record-setting M&A activity, the investment bank and advisory firm, which is based in California, said.

The report noted that banks continue to be the least active category in terms of deal activity, completing only three deals in Q1, or 4 per cent of the quarter's total transactions. Every deal involving a bank acquirer involved a target with more than $1 billion in assets under management. The largest acquisition by a bank was SVB Financial Group's purchase of Boston Private and its $13.3 billion in AuM, suggesting that banks remain active acquirers for the industry's largest firms.

The average seller in the quarter managed more than $2.3 billion, the first time that the figure has breached $2.0 billion in a quarter, a reflection of higher asset values and the desire for large deals.

However, a trend of advisors breaking away from firms to set up on their own, or to ally with other organizations, appears to be in partial reverse. There were 124 breakaways in Q1, down by 17 per cent from the fourth quarter of 2020, the firm said.

"The quick rebound in M&A activity that started in the second half of 2020 showed no sign of slowing down in Q1 2021 as both strategic and financial buyers continued their transformative deal-making in the wealth management industry," it said.

Divestitures by large corporates, such as Voya's sale of its $40 billion-plus of assets to Cetera Financial Group, drove record-breaking assets under management/administration transacted during the quarter to around $1.5 trillion. Other large deals included Warburg Pincus' recapitalization of Edelman Financial Services ($260 billion), CAPTRUST's acquisition of Cammack Retirement ($154 billion) and Aquiline Capital's purchase of SageView Advisory Group ($120 billion).
"Strategic and consolidators continue to dominate the buyer market, accounting for just under half of all transactions announced in the last three months. Within this group, private equity-backed platforms continue to steal the deal tally headlines. Mercer Advisors (majority owned by Oak Hill Capital) led the pack, announcing eight acquisitions in the quarter, a figure that brings their total announced deals since the start of 2020 to fifteen," ECHELON Partners said.

"We expect another record year for deal-making, particularly as sellers try to outpace potential tax changes and buyer demand remains high. We also see new buyers entering the market and the competition for high quality targets has intensified. M&A continues to drive consolidation between wealth management industry verticals both from a size (large acquiring small) and servicing perspective (convergence between product developers, product distributors, and service providers)," it said.
An upward trend