Company Profiles
Daunting UHNW Challenge: Can Pathstone Reach $50 Billion?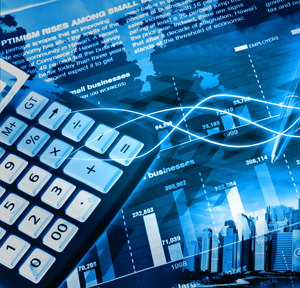 This news service has a detailed analysis of US multifamily office Pathstone, a firm that intends to be among the top firms of its type as big changes sweep through the sector.
Anticipating an increasing wave of consolidation in the advisory industry, Pathstone, the New Jersey-based RIA and multifamily office which has approximately $27 billion in assets under advisement, wants to be among the elite national firms left standing when the dust settles.

"The industry is rapidly changing," said Matt Fleissig, president of the firm. "We think there will be around ten large national RIAs that will be dominant and we want to be one of them."

But can Pathstone achieve this ambitious goal in a hyper-competitive marketplace?

For starters, the firm's five-year goal is to reach $50 billion in assets, nearly double its current total.

Last year, Pathstone, which targets the ultra-high net worth market, had around $15 billion in AuM, but after two acquisitions it now manages $20 billion, according to the firm's latest SEC Form ADV filing.

One of those deals, the purchase of Cornerstone Capital Group, brought in over $3.5 billion of institutional assets along with the ESG credibility and expertise of Cornerstone founder and chief executive Erika Karp.

Heavy lift
Nonetheless, the path - and math - to reach $50 billion is daunting, said Brian Lauzon, managing director of InCap Group, an investing banking firm specializing in wealth and asset managers.

"It will be extremely hard," Lauzon said. "If Pathstone wants to stay focused on the UHNW market, they would have to achieve enormous market share. To add $20 billion in assets, they would have to bring on 1,000 wealthy families at $20 million per family."

What's more, the competition for the UHNW market, loosely defined as clients having investible assets of at least $20 million, is fierce.

Venerable firms such as Goldman Sachs Private Wealth, Morgan Stanley and Northern Trust have built up nearly a century's worth of brand recognition, combined with deep resources, and abundance of capital and a strong sales culture.

Established family office/RIA rivals such as Bessemer Trust, Tiedemann Wealth Management and WE Family Offices offer clients a similar full service wealth management offering with a more boutique feel. And newcomers like Rockefeller Capital Management are carving out market share by spending heavily on luring wirehouse brokers with fat books of business to decamp along with their wealthy clients.