People Moves
Who's Moving Where In Wealth Management? - Carson Group, The Coury Firm, Others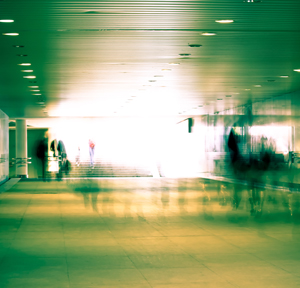 The latest senior moves in wealth management from across the US.
Carson Group
Wealth management advisory and coaching firm Carson Group has hired Christopher Page as vice president of mergers and acquisitions as the business continues to ramp up minority investments in US advisory firms.
Page is moving from KCB Private Equity in Pasadena, California, where he led investment development, deal sourcing and origination. At Carson he will join a team of six M&A specialists.
Based in Omaha Nebraska, Carson manages approximately $16 billion in assets and serves around 36,000 client families across the US.
The Coury Firm
The former CEO and president of Boston Private, Clay Deutsch, has joined The Coury Firm's board of advisors. The privately held multi-family office based in Pittsburgh said the appointment would bring "in-depth knowledge, experience and expertise" in driving organic and inorganinc growth at the MFO.
Prior to joining Boston Private, Deutsch was a senior partner at McKinsey & Company where he led organizations in strategy development, operations improvement, M&A, and divestiture and merger management. He serves on several non-profit boards in the healthcare, education and arts sectors.
"The firm is truly interdisciplinary, which allows it to provide broader, more elevated services beyond those offered by the typical RIA," Deutsch said.
The business was founded in 1984, and represents a global network of families, entrepreneurs, companies, and institutions. The Coury Firm also serves as a private investment office and a dedicated chief investment office for family offices and institutions.
It has offices in Pittsburgh, Pennsylvania and Los Angeles.
Bellwether Asset Management
Bellwether Asset Management has hired Cara Leonard-Munn as senior vice president, debt asset management. In her new role, Munn will be responsible for leading the Bellwether debt asset management team. The group oversees real estate debt investments.
Munn previously worked at CBRE where she provided structured finance advisory services. She also worked at Savills, leading the Global Hotel Group investment banking platform.
Munn started her career as an attorney at Cox, Castle & Nicholson.
Bellwether's services have been deployed globally across $57 billion of real estate assets. It was founded in 2013 and is based in Los Angeles. It serves clients including investment firms, family offices, lenders and start-ups.