High Net Worth, UHNW Individuals Boost Philanthropy - Study
Tom Burroughes, Group Editor , March 4, 2021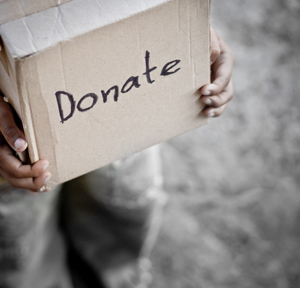 The study shows a disconnect between the supposed increased urgency for succession planning and a willingness to do anything about it. It also sheds light on how social media influences philanthropic ideas.
A study of 225 high net worth and ultra-HNW individuals across the globe finds that more than a third (36 per cent) cranked up philanthropic activities last year as the COVID-19 pandemic struck, highlighting a debate about the pros and cons of accelerating giving versus long-term projects.

The findings come from Vistra, which provides advisory and administrative support to fund, corporate, capital market and private wealth clients.

"In the area of private wealth, we have seen clients diversifying their wealth allocation, some of which include an increase in philanthropic contributions, especially in the areas of health and environment. That said, while the coronavirus pandemic has alerted many to the fragility of human life, the importance of succession planning has yet to sink in with the majority of respondents. By launching this report, we hope to heighten awareness of how wealth planning and philanthropic investment must evolve with the times," Chris Marquis, global head of private wealth, Vistra, said.

The findings in the 11-page study coming out a few days after Rockefeller Philanthropy Advisors published a two-volume guide about the pros and cons of whether to donate resources as fast as possible or cap transfers to ensure that they can continue indefinitely. Rockefeller said that many donors don't realize it is important to set a time horizon and, as a result, don't engage in a thoughtful process. Others are unsure of the basis on which to make a time horizon decision. (Family Wealth Report interviewed RPA and will update in due course.)

Vistra said that people appear to be more flexible and reactive in their giving - responding quickly to matters happening around them on a large scale. There has been a trend from passive to active philanthropy and the pandemic has accelerated this. This shift is also echoed in how respondents are involved in running a foundation where only 24 per cent were actively involved, but 57 per cent plan to be in the year ahead.

The study shows a disconnect between the supposed increased urgency for succession planning and a willingness to do anything about it. Just 52 per cent of respondents said they had a succession plan in place, and this number only rises to 73 per cent among the highest age group (those more than 60), with only 18 per cent in the under 40s age group.

The pandemic has created a sense of urgency in the short run but individuals aren't taking a structured approach in updating and reviewing plans, Vistra said. Some 58 per cent of respondents said they only review such plans on an ad hoc/as needed basis and a further 22 per cent only do so every five years or more. Only 1 one per cent review it annually and 19 per cent biannually.

The study probed into how social media has affected the philanthropy and attitudes to it.
Although family, friends and advisors have a key influence, with the rise of digitalzsation, 48 per cent of the respondents said they use social media to source philanthropic projects and 37 per cent use web searches.

Vistra's study is called Global Private Wealth and the Future of Philanthropy 2021: Looking Beyond the COVID-19 Pandemic.