Why Are Family Offices Still Searching For A "Single Source Of Truth"?
Ashley Whittaker, FundCount, President, Global Sales, April 7, 2021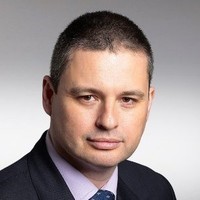 Accounting and investment reporting are notorious pain points for family offices, but this needn't be the case if technology is configured specifically for their needs. Ashley Whittaker, President, Global Sales at FundCount, explains why family offices really can achieve a single source of truth if their data and systems are organized correctly.
Don't skimp on resources
When speaking with clients, we find that they often not only underestimate what is needed for a project, but assume that the vendor can do everything. A vendor should have open architecture for flexibility and a rigorous process for implementation, but clients need to ramp up with resources on their end as well. That includes project management, enterprise resource planning experts, and other specialists to ensure that the project runs smoothly. Penny pinching with internal or external resources and tools often delays projects and causes more disruption.
Keep in mind that multi-page RFPs and expensive consultants do not necessarily guarantee success. Be sure to work closely with your consultants, understand all options and ask questions about implementation.
Stay focused on results
Thanks to the availability of today's powerful business intelligence and visualization tools, creating charts and graphs is easy. But tread carefully. When assessing solutions, don't get carried away by visualizations that have a "wow" effect in presentations only to ring hollow with little substance behind the pretty graphs and charts. Dig deeper to ensure that what you see provides the underlying information you need. If you understand the potential pitfalls, you can quiz vendors effectively.
The most important thing for a family office, however, is to understand why they are undertaking the project in the first place. I recommend that the family office starts by focusing on outcomes and what they wish to achieve. Is efficiency important? Reporting flexibility and improvements? Timely response to family member requests? Managing risk? Our checklist for qualifying vendors and technology, which starts with a self-assessment, has been a helpful tool in guiding clients embarking on a technology project.
After everything is taken into account, only a unified platform with accounting, general ledger and reporting on a single system will provide the accuracy, data accessibility and timely information needed to achieve that ever-important single source of truth.
For more information, visit www.fundcount.com.
This is a chapter from the 2021 edition of Technology Traps Wealth Managers Must Avoid. Click here to download your free copy.