Why Are Family Offices Still Searching For A "Single Source Of Truth"?
Ashley Whittaker, FundCount, President, Global Sales, April 7, 2021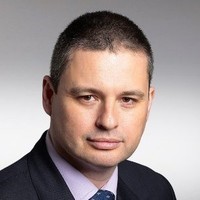 Accounting and investment reporting are notorious pain points for family offices, but this needn't be the case if technology is configured specifically for their needs. Ashley Whittaker, President, Global Sales at FundCount, explains why family offices really can achieve a single source of truth if their data and systems are organized correctly.
Invest in fit-for-purpose solutions
Another stumbling block to achieving that single source of truth is relying on spreadsheets and other general-purpose systems, particularly for general ledger accounting. A study on family office efficiency by Family Wealth Report and sponsored by FundCount, found that 74 per cent of family offices rely on a general purpose system for general ledger accounting, which unfortunately shows just how prevalent this problem is.
While these systems may sound like a good idea upfront because they are often less expensive than specialized wealth management solutions; family offices pay the price in time and lack of accuracy. There are complexities – such as consolidating ledgers for multiple entities – that simply cannot be accounted for in these systems without time-consuming workarounds.
We had a single family office client with just this type of system. They had a complex environment and were looking for a way to become more efficient. Their goal was to bring together partnership accounting, performance reporting, private equity, real estate, performance metrics and marketable securities on a single platform.
Our solution was a game-changer for them. Not only do they now have a consolidated financial picture for family members, but they can drill down to view ownership and run reports by individual entity, asset, investment, geography and other parameters. Reviewing the family offices' partnerships to verify underlying data on the various entities is easily accomplished by toggling between partnerships rather than logging into each entity individually. What used to take three days can now be done in a single day.
Another client, a multi-family office, gained similar efficiencies from FundCount's ability to look through nested entities and complex structures. After transitioning from spreadsheets, which could not effectively track the individuals, trusts, corporations, partnerships or other structures, the client now has all information readily available. They can look through entities and instantly view performance, holdings, net worth and other investment information, either individually or by groups, knowing that the numbers are accurate and current. FundCount also enables the client to run up-to-date allocation schedules, including all related details such as side pockets.