People Moves
Who's Moving Where In Wealth Management? - US Bank, CAPTRUST, Others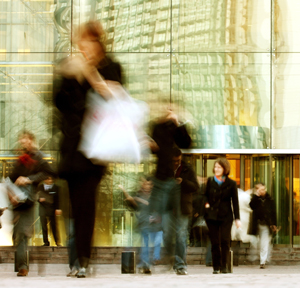 The latest industry moves in wealth management and related sectors across North America.
US Bank
US Bank has appointed Scott Ford to join its "wealth management affluent" business, a role that involves overseeing the national network of the professionals in US Bank and US Bancorp Investments.
Ford brings more than two decades of industry experience. He comes from JP Morgan Chase, where he served as a regional director, wealth management, overseeing the New York market. Prior to this, Ford held leadership positions at Citibank's wealth management division. He graduated from New York University with a bachelor of arts in social sciences and economics. He also holds a master of business administration from Temple University's Fox School of Business.
US Bank Wealth Management offers a variety of services via US Bank, and financial planning, investment, insurance and brokerage services through US Bancorp Investments
CAPTRUST
CAPTRUST Financial Advisors, the RIA, has added Sacramento, California-based Genovese Burford & Brothers Wealth & Retirement Plan Management, a firm with $3.13 billion in assets under advisement.
GBB serves almost 1,500 clients and was founded in 1987 by Mike Genovese and Lon Burford. In addition to Genovese and Burford, GBB is led by chief executive Alex Brown and partner Kelly Brothers. The firm brings 36 new colleagues to CAPTRUST, including 17 financial advisors. GBB firm is the 46th such business that has joined CAPTRUST since 2006. CAPTRUST was founded in 1997.
BNY Mellon Wealth Management
BNY Mellon Wealth Management has appointed Kevin May as senior client strategist in Newport Beach, California.
May supports the client relationship experience, which includes starting relationships and delivering solutions around investment goals. These capabilities span investment management, wealth planning and family office management. He reports to Orange County-based regional president, Edward Mora.
May previously worked at Bessemer Trust, where he served as a VP. Previous roles included VP of global wealth investment management at US Trust, as well as regional associate for Brandes Investment Partners. May is also an armed service veteran who served in the US Navy as a Petty Officer in the Iraq campaign.
Raymond James
Raymond James recently welcomed Brian T Cain to Raymond James & Associate's Eastern division. (RJA is the firm's employee advisor channel.)
In this new role, Cain will serve as managing director and complex manager, overseeing three RJA complexes (groups of branches) across Long Island and Northern New Jersey.
Before this post, Cain was at UBS, where he spent the last 21 years. He joined UBS in 1999 as a financial advisor, later working in several management capacities, including sales manager; branch manager; regional chief operating officer; complex director; market head; head of advisory sales and most recently head of ultra-high net worth sales. He earned his bachelor's degree in finance from Western New England University and his MBA from Fordham Gabelli School of Business.
In addition, the RJA Eastern Division recently announced an extension of the Southern New England Complex. Complex manager Bill Drew, whose complex includes RJA's Boston and New England markets, will oversee an expanded territory now including RJA's Maine and New Hampshire branches.