Who's Moving Where In Wealth Management? - Chilton Trust, Touchstone
Editorial Staff, January 26, 2021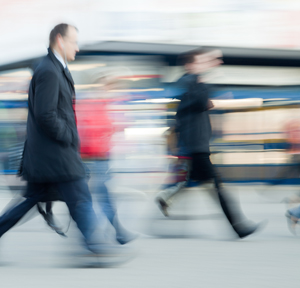 The latest senior moves in asset and wealth management from across the US.
Chilton Trust
Chilton Trust, the US wealth management house which recently won a National Trust Charter from Delaware, has appointed Thomas Walsh as senior vice president of the Naples and Southwest Florida region.

The firm intends to open a new office in Naples this year.

Walsh brings nearly 20 years of experience in working with wealth management clients. Most recently, he served as a principal and senior client advisor at Bessemer Trust. He began his career with an investment focus as a portfolio analyst with a Sarasota-based RIA. Walsh holds a master of science in finance from the Kelley School of Business at Indiana University and a bachelor of science in finance from the Lutgurt College of Business at Florida Gulf Coast University.

Additionally, he has earned the CFA Charterholder designation and is an honor's graduate from the Cannon Trust School. He is also a member of the CFA Institute and CFA Society of Naples.

As previously reported, Chilton Trust, a privately owned business, can now provide full fiduciary services on a national scale from its offices in Delaware and Florida.

Touchstone Investments
Touchstone Investments, a mutual fund company, has promoted Mary T Mock to senior vice president and head of distribution. In this role she will be responsible for developing Touchstone's overall sales strategies and directing all external sales activities.

Mock started her career at Western & Southern Financial Group (Touchstone's parent company) in 2004 as director of corporate recruiting. In 2006, she began her tenure at Touchstone Investments, a member of Western & Southern. She led sales teams as sales desk manager and regional vice president before serving as divisional vice president. In this latest role, Mock led mutual fund distribution within wirehouse, regional, bank and independent channels in the South division.