Investment Strategies
The Venture Capital Promise Of Health, Wellness Sectors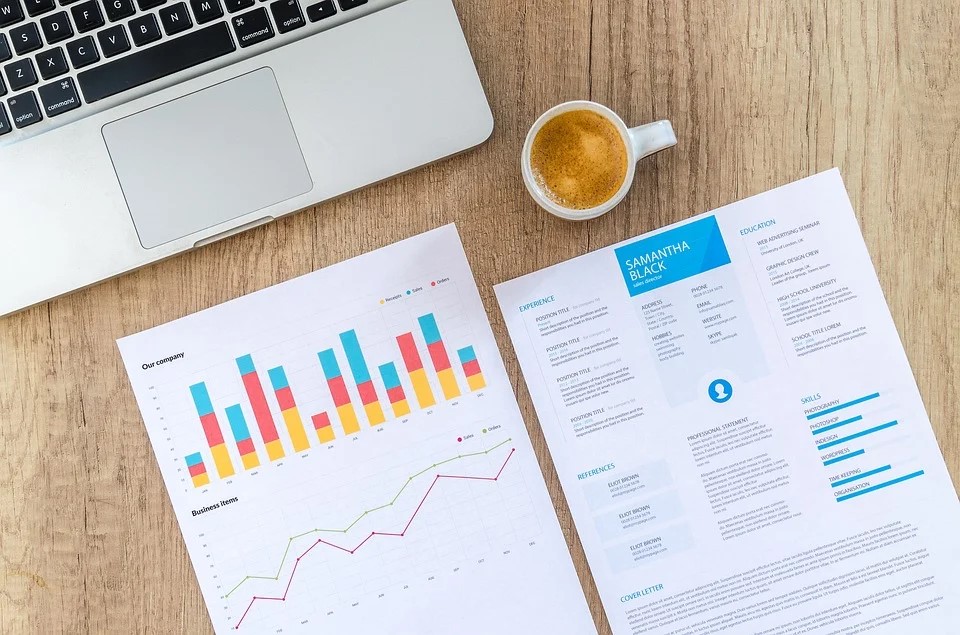 This news service talks to a US venture capital firm that operates in health-related sectors, stretching from foods, personal care and beauty. It is an example of the kind of sectoral approaches that drive sources of "Alpha" in portfolios.
All kinds of business sectors are in flux and not solely because of the pandemic. COVID-19 may have accelerated trends, but they were already in progress long before the crisis broke. Health and wellbeing are very much on people's minds. To pinpoint one area, the pandemic has helped to focus attention on where we get our food from, and about the treatment of animals and the need to develop new, healthier sources of food.
Wealth management organizations, be they private client advisors, family offices or private banks, are pushing into the venture capital space. An illiquid asset class, VC returns are, VC evangelists say, worth the multi-year wait. One US firm that operates in venture capital is AF Ventures. Family Wealth Report speaks to Jordan Gaspar, managing partner and founder.
FWR regularly talks to fund managers about what investments they explore and hold. What recipes do they concoct to find that coveted "Alpha" ? During the year, we will continue to talk to managers of hedge funds, private equity portfolios, private credit managers, VC movers and shakers, as well as managers of more conventional listed equities and bonds portfolios. The micro- and macro-economic story is shifting constantly, and we intend to keep on top of it.
To jump into the conversation, and contact the editorial team, email tom.burroughes@wealthbriefing.com
Tell us about AF Ventures and the types of companies you invest in.
AF Ventures (formerly AccelFoods) is a venture capital firm investing in visionary founders building authentic, next-generation consumer brands driving omnichannel innovation. Advocating for emerging growth brands, we offer our portfolio a proprietary suite of resources to achieve large-scale impact, improving the health of future generations.
With over $100 million in assets under management, AF Ventures manages more than 35 portfolio brands across the consumer landscape of food and beverage, health and wellness, beauty, personal care, and pets.
Do you have a sense of what future themes we can expect to see in the food and beverage space, and more broadly the consumer goods space?
Plant-Based. Plant-based offerings provide a sustainable solution that meets the needs of the growing Millennial and Gen Z health-conscious and flexitarian consumers. Data released earlier this year by Meticulous Market Research stated that the plant-based industry is set to reach $74.2 billion by 2027. ("Flexitarian" is defined as "a person who has a primarily vegetarian diet but occasionally eats meat or fish.")
COVID-19 has further encouraged these consumers to seek out plant-based alternatives in an effort to improve personal health, better protect the environment, as well as address basic food anxiety that developed during the pandemic. In the past year, and even more so in the last six months, we have seen an increased adoption of plant-based products driven by the consumer. With retailers seeing the demand, there will be more shelf space allocated to it. When we initially launched our fund in 2014, we identified alternative protein as a burgeoning trend and began investing heavily in plant-based brands several years prior to many of our peers. To date, approximately two-thirds of our portfolio is plant-based, positioning our portfolio as a market leader in plant-based platforms across food and beverage in the space.
We have partnered with plant-based brand leaders such as Alpha Foods and Koia, who are leading the plant-based charge in convenient meal solutions and ready-to-drink beverages (respectively).
Frozen. Amid the pandemic, consumers leaned into frozen meal solutions more than ever before, allowing them to discover a category they may have not prioritized in the past. As of August 2020, sales of frozen items were up by 17.4 per cent compared with a year earlier, according to data from 210 Analytics and IRI. Consumers purchased brands already in market; discovering the availability of quality frozen offerings already on shelf as a result of stockpiling in the pandemic era. In addition, a loyal fanbase emerged as new consumers realize they can get healthy and convenient frozen meals that will solve their meal preparation needs in a new grab-and-stay environment. We expect the frozen food category to see continued investor enthusiasm coming out of the pandemic.
Food as health. Functional foods were already on the rise before the pandemic, but we have seen the current macro climate offering an aggressive shift in consumption patterns toward "food as health" as a theme, with immunity and stress management leading the charge. There has been a dramatic increase in daily adoption of functional food and beverage products like adaptogens, which act as natural stress relievers. More than ever, people are looking for stress relievers that they can bring to their homes that are natural. The global immunity boosting food products market is expected to grow from $16.31 billion in 2019 to $22.76 billion in 2020 at a compound annual growth rate of 39.6 per cent, according to a report released by Reportlinker, a market research solution. As consumers prioritize personal health and wellness more than ever, we are seeing an increasing interest in products such as those in Four Sigmatic's portfolio that can boost overall mental and physical health, wellness and immunity.
Personal care. With people still focused on at-home personal care, we will continue to see the line between personal care, beauty and food blurring into an overall "wellness category." A hybrid emerging category is ingestible beauty, exemplified by the portfolio of products of The Nue Co, where consumers can ingest supplements that aid in beauty and wellness ranging from skin care to gut health to immunity defense.
What's next for AF Ventures?
We have carved out a niche by investing in better-for-you early-growth stage companies, providing significant support and infrastructure to grow nascent brands. Our platform continues to seek and back visionary founders in the consumer products space which are making a statement to improve the health of our next generations. Now more than ever, we intend to continue with our core thesis of advocating for emerging growth brands so that they can achieve large-scale impact on the consumer landscape. Looking at 2021 and beyond, we will continue identifying best-in-class assets in food and beverages, while also expanding our platform horizontally across our new verticals of focus - personal care, beauty, wellness, and pets.