WM Market Reports
Can SPACs Work In The RIA Market?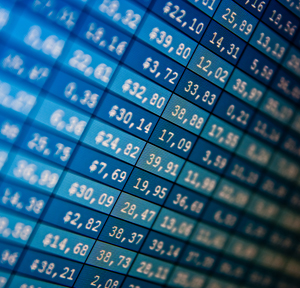 Questions
RIA owners may also be wary of Kingswood's lack of experience in the RIA market, said Brad Bueermann, CEO of M&A consulting firm FP Transitions.
"Owners want to know what you're bringing to the party," Bueermann said. "Where is the shareholder value and what is the benefit to the client?"
Purely financial players, he continued, have had a difficult time only competing on price. "The purpose of a SPAC is right there in the name: the purpose is to acquire," Bueermann explained. "Firms are bundled, then sold to make more money. What is the value proposition to the client? And if a firm is sold to a SPAC, will advisors stay?"
John Eubanks, vice president at New York investment bank Park Sutton Advisors, agreed.
"RIA founders and partners typically want to make sure of three things when they consider a sale or merger," Eubanks said. "That it's good for their clients, their employees and that it accomplishes exit, succession, growth or other goals for the founders and owner."
An acquirer's funding source, he maintained, doesn't matter as much as its ability to "enhance offerings for clients, add operational resources, and accomplish partner goals."
Odds of success
So can Kingswood pull it off?
Roth believes that offering sellers a combination of "cash, stability and a board seat" is a winning proposition. The SPAC hasn't set a target for how many firms it wants to sign on next year, he said. "We're still looking for our first one."
Eubanks thinks Roth has a chance.
"He obviously has a history of expertise and of building and integrating in his time with Cetera, so I do think the story could resonate with RIAs considering a sale," Eubanks said.
DeVoe is more cautious.
"One could argue that a SPAC is a financial instrument, as opposed to a business strategy," he said. "It is an efficient way to potentially achieve a private to public arbitrage opportunity, but it is not in itself a business model."
Competitors, not surprisingly, are skeptical.
"I don't think the structure works in this space," says Heckenberg. "The multiples are too high and the revenues are too low."