Technology
Working Virtually With Clients Enables Greater Advisory Access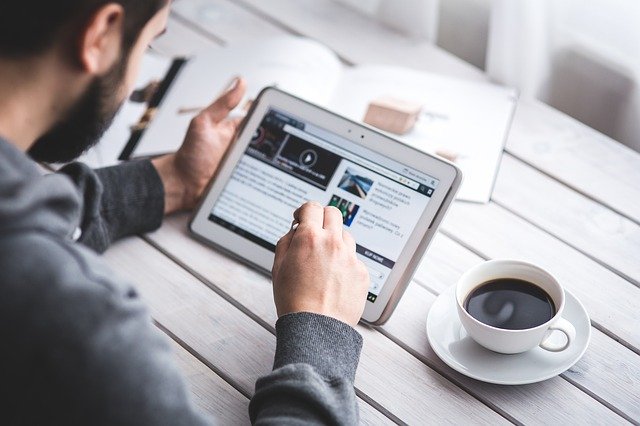 Technology can paradoxically improve human-to-human contact and advice within wealth management, if it is deployed correctly, so the author of this article claims.
The global pandemic has wrought many changes, many of them for the worse. One possible "upside", depending on one's point of view, however, has been the acceleration of digital communications channels which were already in place before the coronavirus struck earlier this year. There has been a good deal of commentary about how the role of the wealth advisor has been affected; the ability to source new clients has changed; and how due diligence checks on potential clients have altered.
At this late point in this extraordinary year, what sort of lessons can be learned? What should wealth managers think about digital technology now and what can they expect in future? To address those points is Luke Winskowski, head of Thrivent Advisor Network, the group of US wealth advisors.
The editors are pleased to share these views; do please jump into the debate. The usual editorial disclaimers apply. To comment, email tom.burroughes@wealthbriefing.com and jackie.bennion@clearviewpublishing.com
We're now more than nine months into the COVID-19 pandemic and amid the economic devastation and tragic loss of life, Americans are doing their best to cope. The first reaction of many advisors to pandemic restrictions was a fear that they would not be able to serve clients if they couldn't sit down with their team in the office or visit clients in their homes. In a lot of ways, the exact opposite is true. It's counterintuitive, but rather than increasing the distance between advisors and clients, the pandemic has in many ways brought them closer together.
Many clients, particularly those who didn't grow up in the digital world, who a year ago would have insisted on a face-to-face meeting, even if it meant having to wait for an appointment, have come to accept and even embrace the convenience of a virtual meeting via Zoom, Skype, FaceTime, etc. In the early days of lockdown and quarantine, most clients had to rely on videoconferencing technology to stay in touch with their adult children and grandchildren. So now, instead of waiting for a quarterly or annual appointment, they are more willing to hold virtual meetings and are able to access actionable advice in real-time.
This increased willingness to meet with advisors virtually has resulted in one of the greatest benefits of the pandemic. Today, we can be much more responsive virtually. Part of helping people achieve financial clarity is being available to provide advice when and how clients want to receive it. The virtual environment affords us a unique opportunity to move away from the confines of rigid scheduling and gets us in a much more flexible frame - which directly benefits our clients when they most need it.
I've spoken with many advisors over the last few months about how their practices and client relationships are evolving. In a recent conversation Travis Penfield, founder and chief executive of 49 Financial in Austin, Texas, whose team transitioned to the Thrivent Advisor Network during the pandemic, relayed how dramatically things have changed. "We take a team approach to the delivery of advice and have been using remote technology since we started our firm three years ago so there can always be two advisors at every meeting," he said. "Before the pandemic, we had clients where one of our advisors would have to go to their home and use an iPad or a laptop to log into a Zoom call with the other advisor. But now they've become used to video conferencing and doing a lot of other things online. This increases touch points between our advisors and clients, and ultimately gives our clients increased access to advice."
Rather than coming off as artificial, a virtual meeting can have an unexpected humanizing effect. When we are dressed more casually and sitting in our own homes, we can't help but show more of our authentic selves. With the façade of the corner office or business suit removed, what you see is a human being who may have their four-year-old sitting on their lap, or whose dog starts barking while they are speaking, which can give insight into our authentic selves in a way a picture on a desk in an office never will. And the same is true of our clients. We now see them solely in their home, surrounded by their loved ones in an environment that gives their lives meaning.