People Moves
PNC Elevates Two C-Suite Figures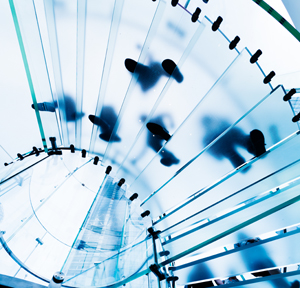 Both people are being appointed to join the bank's executive committee. PNC has been in the news recently with its announcement about buying the US business of Spain's BBVA, which followed its divestment from US asset management titan BlackRock.
PNC Financial Services, the US group that agreed earlier this week to buy the US arm of Spain's Banco Bilbao Vizcaya Argentaria, has named two C-suite figures who are joining its executive committee.

The group has elevated Deborah Guild, chief security officer, and Ganesh Krishnam, who is corporate and institutional bank and staff service technology chief information officer.

They report to William S Demchak, chairman, president and chief executive officer of PNC.

In their new roles, Guild will lead enterprise technology while remaining executive vice president and chief security officer. Krishnan, also an executive vice president, will serve as enterprise chief information officer, with responsibility for leading technology strategy and innovations, initiatives and programs for all of PNC's lines of business.

They are taking over from Steve Van Wyk, PNC's head of technology and innovation. Van Wyk is leaving PNC at year end and has accepted a new role in Europe with an international financial services firm.
Guild joined PNC in 2013 as chief technology officer and assumed her position as chief security officer in February 2017. Prior to PNC, Guild spent 21 years at Bank of America.

Krishnan joined PNC in 2008 as a manager in the bank's technology infrastructure services team. Since then, he has held a variety of technology leadership posts; he was promoted to CIO for C&IB and Staff Service Technology in January 2017, and executive vice president in March 2018.

As reported earlier, the US group this week signed a definitive agreement for PNC to acquire BBVA USA Bancshares, Inc., including its US banking subsidiary, BBVA USA. The purchase will be funded with cash on hand in a fixed-price structure. PNC has built a war chest of funds after selling its stake in BlackRock earlier this year in a transaction that netted it about $17 billion.