Beyond Pandemic, Sustainable Investing More Relevant Than Ever
Dennis Hammond, October 26, 2020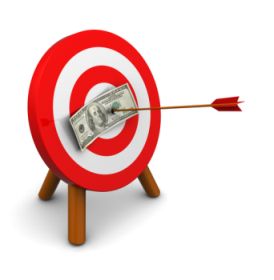 There is "overwhelming" proof that regardless of COVID-19, there is a bright future for ESG and socially responsible models of investing in the US and around the world, the author of this article says.
A recent article in Family Wealth Report, Pandemic: ESG's Deathknell Or New Beginning? by Indranil Ghosh and Shelly Goldberg, (September 24, 2020) pondered the future of ESG investing.
In this article, portfolio manager and author Dennis Hammond (more details on the author below), agrees that the questions and concerns raised by the authors are valid, but suggests that the data shows that ESG investing will not only weather the COVID-19 storm but will continue to grow strongly. He argues why in the article below. The editors are pleased to share these views and invite readers to jump into the conversation. The usual editorial disclaimers about guest contributions apply. Email the editors at tom.burroughes@wealthbriefing.com and jackie.bennion@clearviewpublishing.com

A recent article in FWR asked if the pandemic was the end of environmental, social or governance-driven investing or a new beginning. The authors cited several challenges that ESG/SRI (environmental, social, and governance/socially responsible investing) funds and investors face even in "normal" times, and how these have been exacerbated by the pandemic. As a long-time proponent of and portfolio manager constructing these funds, I believe that the pandemic will propel interest in ESG/SRI to new heights.

The authors rightly suggest that "ESG investors are held back by the lack of standards in measuring and reporting ESG outcomes." As with any new endeavor, complete consensus on what is permissible, and at what thresholds, continues to evade the rating agencies. But consensus is not necessary, nor even des`irable. More important is the fact that questions are being asked, issues raised, and the awareness of companies, their stakeholders, and investing fiduciaries increasingly focused on the corporation as the intergenerational steward of our planet.

To illustrate, for scientists and environmentalists, the central motivations for reducing our carbon footprint are to stop global warming of our atmosphere caused by greenhouse gases (GHG), to reduce air pollution to levels necessary for cleaner air for breathing, and to reduce oceanic pollution to support human and aquatic life. These individuals are motivated by their concern for the sustainability of our planet. Endowment, foundation, and other institutional investors, however, are more focused on how ESG scores may help predict future corporate financial performance.

For many of these, the dominant motivation for fossil fuel divestment, for example, is to reduce their portfolio's systemic financial risks to climate change, which may be expressed throughout their investment process and resident in their portfolios. At the core, this risk stems from the potential revaluation of assets involved today across the fossil fuel global value chain, from "upstream" activities such as extraction, to "midstream" activities, including wholesaling, storage, and transportation, to "downstream" activities, including refining, processing, marketing and distribution. The concern is that assets involved in these activities could become stranded - or lose their value - in a future low-carbon or zero carbon environment. These institutions and their fiduciaries are motivated by their delegated responsibility to safeguard their portfolios against potentially significant financial risks occasioned by this particular ESG factor.

Whether out of concern for sustainability or systemic risks, institutional investors' transition from investments in companies employing fossil fuels, to those employing only renewable "clean" energy sources, is accelerating. Clean energy includes energy derived from wind, solar, hydroelectricity, and geothermal heat. In May of 2020, the University of California university system announced that it had divested completely from fossil fuels, becoming the largest university in the nation to do so. According to CNN, "the system sold more than $1.0 billion in fossil fuel assets from its pension, endowment, and working capital pools, and invested $1.0 billion in clean energy projects."

The University of California's decision is in keeping with the trend to divest, which Morgan Stanley Capital International (MSCI) estimates resulted in assets under management subject to fossil fuel divestment doubling from $3 trillion to $6 trillion between 2015 and 2018.

Jumping out of the frying pan into the fire is, of course, never a good solution, and it does not work in ESG investing either. Investors must carefully screen their portfolio for all issues that concern them, and most do. Serious ESG screening applies multiple screening layers, simultaneously addressing broad-ranging issues - as the name suggests - from environmental to social to governance. Catholic USCCB guidelines, for example, screen for over 15 factors simultaneously, from affordable housing and predatory lending, to the protection and promotion of human rights, workplace diversity and discrimination, to nonconventional weapons. The resulting portfolio should be free of all issues concerning the investor.