Who's Moving Where In Wealth Management? - Lido Advisors, BNY Mellon
Editorial Staff, October 16, 2020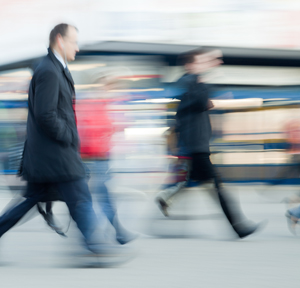 The latest senior moves in North American wealth management.
Lido Advisors, an RIA, has appointed regular CNBC contributor Gina Sanchez as its chief market strategist.

Sanchez has worked with Lido Advisors for some time: she has collaborated to offer institutional investment services and has been a featured speaker at Lido Consulting's Annual Family Office Investment Symposium.

For the past two decades, Sanchez has been a CNBC guest, covering the Federal Reserve, OPEC, corporate earnings announcements and general market trends on Trading Nation, Power Lunch, Fast Money, Squawk Box, Street Signs, Worldwide Exchange, the Exchange, Closing Bell, Squawk Box Europe, Squawk Box Asia and Business Arabia. She also writes, hosts and produces Real Life Economics, a podcast.

Sanchez is CEO of Chantico Global, a global consulting firm with offices in Los Angeles and London that advises global pension, foundation, and family office clients. She also serves as a Trustee of the Los Angeles County Employee Retirement Association (LACERA). Sanchez previously served as the director of equity and asset allocation for Roubini Global Economics and co-lead portfolio management for American Century's Strategic Asset Allocation family of funds. She holds an MA in international policy from Stanford University and a BA in economics from Harvard University.

Lido Advisors is based in Los Angeles.

BNY Mellon
BNY Mellon Wealth Management has appointed Michael Dawkins as market president in Atlanta, Georgia.

Dawkins will report to Southeast regional president Kent Moegerle.

With almost 30 years of fiduciary and investment wealth management experience, Dawkins has worked for 10 years with BNY Mellon Wealth Management. Most recently, he was senior director and team leader. Previously, he was a senior portfolio manager with BlackRock and Merrill Lynch Private Investors leading its Atlanta market practice.