Vanguard Charitable Unveils COVID-19 Mapping App
Tom Burroughes, Group Editor , October 14, 2020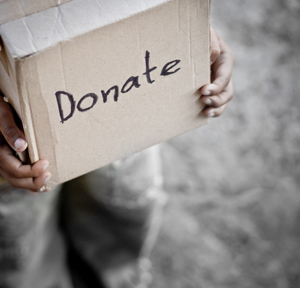 The figures shed further light on how the pandemic has affected philanthropic contributions, the ways in which charities operate and how technology is driving trends in the sector.
Vanguard Charitable, the US organization that sponsors donor-advised funds, has brought out a web-based mapping tool which enables donors to track those geographic areas hit hardest by COVID-19.

The tool is called the Nonprofit Aid Visualizer™, or NAVi .

NAVi uses data on COVID-19 incidence rates in specific areas, community vulnerability to the pandemic and detailed non-profit profiles to help donors find and support certain causes. The service displays information from the Surgo Foundation, Candid's information on COVID-19 grants and non-profit organizations, and the Johns Hopkins Coronavirus Resource Center. (Candid is a US organization that researches non-profits, charities, etc, about sources of funding and where these bodies spend their money.)

The tool was developed with custom software built by geospatial services firm, Azavea.

Vanguard said that it developed the tool after a donor survey found that 79 per cent of donors would like more resources to give to COVID-19 relief in their local communities, while 50 per cent seek giving opportunities in geographic areas impacted the most severely by the pandemic.

The onset of the pandemic has prompted a surge in giving, Vanguard said. For example, between February 1 and June 30, 2020, Vanguard Charitable donors boosted their grant-making by 44 per cent from a year earlier. Since early 2020, Vanguard Charitable's donors have given about $1 billion in grants to more than 36,500 different charities to support both COVID-19 related relief efforts and non-profits.
The data highlights the role that donor-advised funds, aka DAFs, increasingly play in the philanthropy for mass-affluent and high net worth individuals space. There remains debate - with tax sometimes playing a role - about the benefits and downsides of DAFs as opposed to private foundations.