US Private Foundations Switch Giving Patterns, Grants Surge
Editorial Staff, October 2, 2020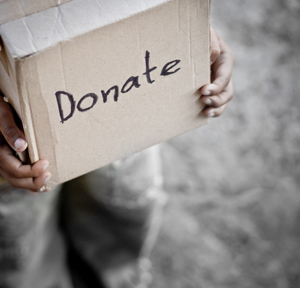 The survey throws light on how private foundations in the US have changed priorities and increased grant-making substantially from a year ago amid the pandemic.
A survey from 105 private foundation clients in the US finds that more than a third (39 per cent) have shifted their organization's priorities due to the COVID-19 pandemic, and 42 per cent have hiked grant-making since the start of 2020.

Foundation Source, which took replies from 1,670 private non-operating foundation clients, drilled down into what such philanthropists have done since the onset of the pandemic. As Family Wealth Report has already reported, charities have brought forward giving and changed focus as a result of the crisis.

While making grants to publicly supported charities is the cornerstone of foundation giving, for the first time, some respondents employed other philanthropic capabilities: 15 per cent granted directly to individuals (versus to non-profits); 11 per cent awarded scholarships; and 11 per cent engaged in direct charitable activities (e.g., distributing clothes to people in need) without the aid of a non-profit.

Some 86 per cent of respondents said they will continue to grant solely to non-profits for the remainder of 2020; 14 per cent plan to give in other ways; 8 per cent via granting to individuals; 4 per cent by awarding scholarships; 5 per cent by engaging in direct charitable activities; and 3 per cent via making program-related investments such as a loan.

Foundation Source's second-quarter 2020 grant-making data on clients shows a 45 per cent year-on-year rise in the total dollar amount granted.

The survey was carried out from August 5 to 19, 2020.