Who's Moving Where In Wealth Management? - B Riley, Raymond James, Others
Editorial Staff, September 23, 2020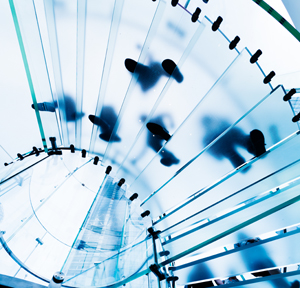 The latest senior moves in asset and wealth management from across North America.
B Riley Wealth Management
B Riley Wealth Management, a subsidiary of New York-listed B Riley Financial, has named Edward J Grimpe as regional manager for the Southeast region.
He will also serve as branch manager of the firm's Miami office.
Grimpe's 25-year financial services career began with Merrill Lynch where he was a financial advisor, trainee coach, branch manager and complex director. He joined BB&T Scott & Stringfellow in May 2013 as managing director and complex manager for South Florida, where he opened five offices and recruited the entire advisory team. He holds a bachelor's degree in corporate management from Florida Atlantic University.

Raymond James
Raymond James has welcomed financial advisor Patrick Fulton in Lyons, Kansas.

Prior to this, Fulton worked at Edward Jones for over 10 years, where he managed around $175 million in client assets. He is joined by client service manager Monica Otto and client service associate Amanda Beaver. The team operates as Salt Creek Wealth Advisors.

Fulton, founder of Salt Creek Wealth Advisors, has been in the financial services industry for 11 years. Fulton is a graduate of Southwestern College with a degree in finance.

BNY Mellon Wealth Management
The Bank of New York Mellon Wealth Management has named Heidi Simpson-Sandoval as institutional senior client strategist, in Los Angeles.

Simpson-Sandoval, who reports to Los Angeles regional president, Steve Kutz, will serve West Coast institutional investors. She will deliver solutions to include investment management and consulting, asset allocation, manager research and selection, custody, and customized reporting and analytics expertise.

Before this, Simpson-Sandoval acquired more than 25 years of experience; she is returning to BNY Mellon after spending four years as regional director at Northern Trust, where she was responsible for OCIO sales to non-profit organizations and pension plans in the West Region. Previously, she worked with Mellon Financial Corporation and Dreyfus Corporation.